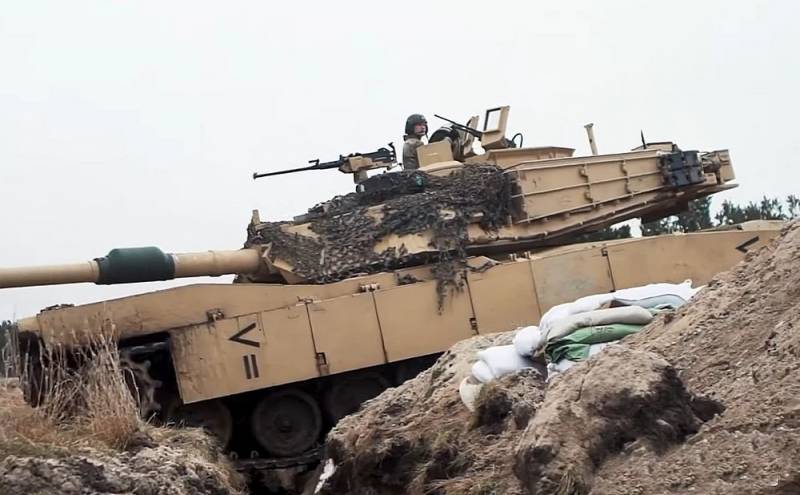 At the US State Department
fear
that the transfer of Russian troops to the territory of Belarus for the exercises may turn out to be a cover for the preparation of an "attack" on Ukraine. At the same time, one
mentions
about joint Russian-Belarusian maneuvers was enough to cause another hysteria not only in Kiev, but also in Warsaw.
The Poles did not find anything better than to link the exercises of the Russian Federation and the Republic of Belarus with the migration crisis at the border, and the Ukrainian authorities began to talk about an "attack from the north." Therefore, the Americans decided to reassure Poland, their NATO ally, and also to demonstrate symbolic support for Ukraine, which is not part of the Alliance. Moreover, the transfer of tanks to solve the migration crisis is a know-how recently invented and tested on living people in Poland, which does not cause any conflicting feelings among most European and American human rights advocates.
Footage of the operational transfer of American weapons to the borders of the Union State of the Russian Federation and the Republic of Belarus appeared on the Web to maintain the "morale" of Ukrainian and Polish "patriots". The video shows how a train with armored vehicles passes through the railway station in the Polish city of Leszno (Greater Poland Voivodeship). At least 13 M1A2 Abrams tanks, 2 M2 Bradley IFVs and 1 M88 ARV have been documented.
Thus, Washington continues to escalate the situation in the region. The Americans are simultaneously trying to threaten Minsk and trying to induce Kiev to start active hostilities in the Donbass.