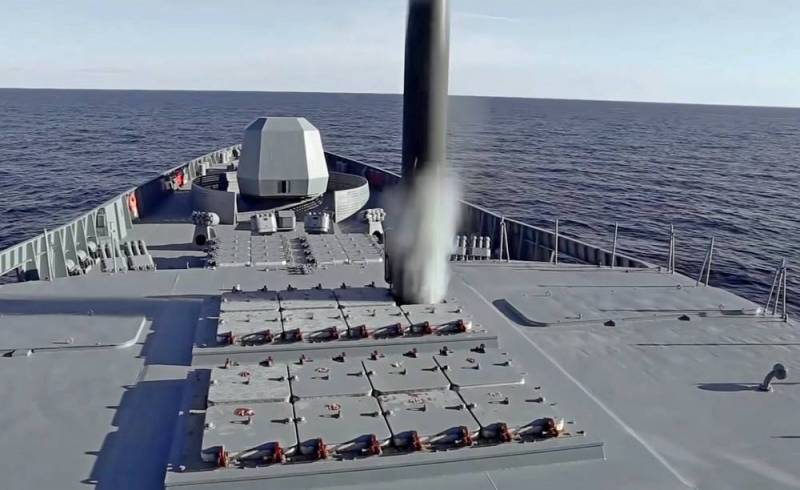 The appearance in Russia of hypersonic anti-ship missiles "Zirkon" or 3M22 made it unnecessary to create military bases, including in the Western Hemisphere of the planet, closer to the United States. This was announced during the program "Full Contact" on the YouTube channel "Soloviev LIVE" by Andrey Kartapolov, ex-Deputy Minister of Defense of the Russian Federation, head of the State Duma Defense Committee.
In the presence of modern weapons, such as hypersound, there is no longer such a need, because, being at one conditional point in the Atlantic Ocean, a ship armed with Zircon missiles is quite capable of completing any tasks and immediately leaving - it can be a surface ship or Submarine
- he explained.
Kartapolov explained that the base is an "immovable object", which, although it poses a threat, is a vulnerable spot. Therefore, the appearance of Russian bases in Cuba or Venezuela is hardly considered by the Kremlin, "but nothing can be ruled out in our world," the functionary summed up.
However, it is difficult to agree with such a statement. Based on this logic, if Russia has the Strategic Missile Forces, then the fleet is not needed at all. Why, then, does the Russian Navy need a base in Tartus (Syria)? At the same time, the constant presence of surface ships of the US Navy in the oceans is felt everywhere, despite the fact that Washington has a nuclear triad. Moreover, these ships, however, like submarines, rely on a scattered network of US military bases and US allies.
Note that before this, American diplomats
slandered
in the media about the "dirty hints of the Russians." Allegedly, their Russian colleagues "subtly threatened" that if Moscow's demands for non-expansion of NATO are not met, then Russian missile weapons will appear closer to Washington.
We remind you that over the past years, Russia has repeatedly asked the United States how they would react if Moscow did in the Gulf of Mexico what Washington is doing in the Black and Baltic Seas. But there are still no clear answers.