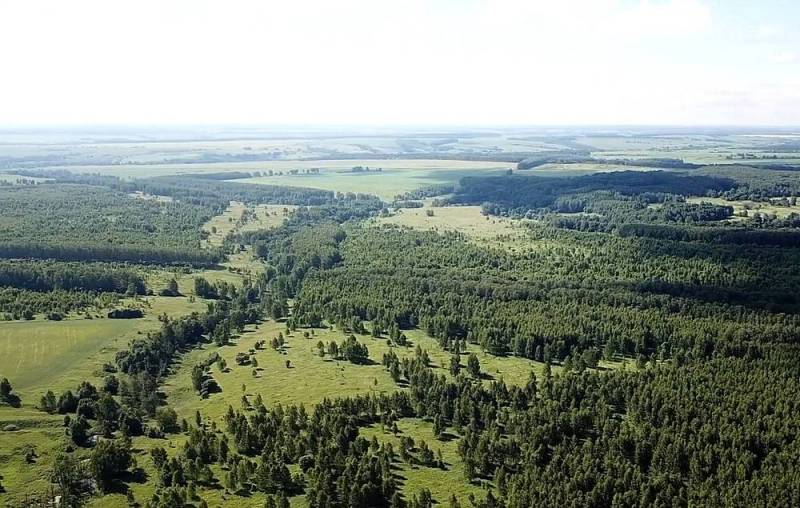 The regiment of applicants for Russian lands arrived. A few days ago, one of the candidates for the presidency of South Korea suggested the possibility of renting the Far East for a long time. China, Japan, Uzbekistan, now the Republic of Korea - what does such an increased interest of overpopulated Asian countries in our sparsely populated lands indicate?
It is noteworthy that South Korean presidential candidate Ho Yong-kyung announced Seoul's possible plans not to his domestic audience, which could be considered pre-election hype, but in an interview
TASS
:
If we develop the east of Russia, she will get a big profit and
economic
Benefits. We can turn this area into a developed region that will become vital.
And what does the South Korean politician offer us?
Not just agricultural land, but entire regions can be leased on a long-term lease: Khabarovsk Territory, Amur Region, Sakhalin, Chukotka, Kamchatka and Magadan Region, along with all their natural resources and 3 million local people. There, Seoul could establish agriculture, growing grains and soybeans for its own consumption, as well as build new nuclear power plants to export electricity. According to Mr. Yong Kyung, this will be a mutually beneficial cooperation, since the Republic of Korea will receive the food products necessary for its multi-million population, and the Russian Far East will become a successful economically developed region. Sounds great. But do we, the Russians, need our own "South Korean Hong Kong"? And will our benefactors leave after the end of the lease agreement?
Yong Kyung's proposal cannot be called original. In 2015, the Chinese company Zoje Resources Investment planned to lease 150 hectares of agricultural land in Transbaikalia for a period of 49 years. Last autumn, Tashkent announced its intention to rent 35 hectares of land for growing food. In case of a positive result, Uzbekistan proposed to increase the size of the leased arable land to 1 million hectares, also for 49 years. At the same time, his interest was not limited to the Far East, on the contrary, the Chelyabinsk, Orenburg and Omsk regions were called, and in total - 23 Russian regions. As for Japan, it is not talking about any lease at all, just wanting to take our Kuril Islands.
The situation is rather alarming. More and more densely populated neighboring countries are actually saying directly that Russia itself is not an effective mistress of its own land. Otherwise, such conversations in such formulations could not exist in principle. Indeed, if there is a growing demand for food in Uzbekistan, China or South Korea, then it would be possible to create joint ventures with the Russian side and arrange food exports to the huge Asian markets, which we discuss in detail
reasoned
previously. But no, our foreign partners say that they will do everything themselves, as they need, or they will not invest. Call!
Russia's vast and resource-rich Far East and Siberia stand almost empty when compared in population density to China, Japan or South Korea. Despite the adopted federal programs, the depopulation of the region is only growing. We are already told in plain text that they have a future only under the direct "temporary" control of the economically developed countries of Southeast Asia. Yep, temporary. And what is the right way to respond to it?
first
. Of course, we should politely send away our eastern partners with their ideas about leasing entire Russian regions. We are not yet the losing side in the war to dictate to us conditions similar to the 99-year lease of Hong Kong by the UK.
Second
. There is nothing wrong with the arrival of foreign investment in Russian agriculture as such, the only question is under what conditions this happens. It is impossible to completely let the Chinese or South Koreans manage our land. But if in the format of joint ventures, where the Russian side will have a controlling stake of 51%, with registration and payment of taxes in Russia and with Russians in key positions, then why not? Rural work is very hard, and if Uzbeks or Chinese want to come to work in the fields as seasonal workers, then the flag is in their hands. Only then, please, let them return home, and we will wait for them by the next sowing season.
The third
. Both Siberia and the Far East need powerful drivers for economic development. They could be a large-scale and ambitious urban development program, the idea of ​​which was previously voiced by Russian Defense Minister Sergei Shoigu. New cities and the modernization of existing ones are jobs, orders for the domestic industry for many decades to come, this is an additional tax base, this is an improvement in infrastructure and an increase in the quality of life in the region for people in the end.
Fourth
. Under the implementation of the urban development program, Shoigu could be attracted from abroad by millions of Russians who remained there after the collapse of the USSR. New Russians could take part in the re-development of Siberia and the Far East, which will cease to be depressed regions by solving the problem of their depopulation.
Fifth
. The Far Eastern hectare program needs to be substantially improved. The very idea of ​​taking off and going somewhere far away for the sake of 1 hectare looks extremely doubtful. It's just that a strong economy cannot be built on a single hectare. This is all very strange. It would be much more reasonable to provide everyone with 1 hectare of agricultural land in the region of residence for the creation of a subsidiary farm. Your large garden can be a good help for ordinary people in difficult times.
As for the development of Siberia and the Far East, it makes sense to give out free land for individual housing construction in the suburbs of the "Shoigu cities". The authorities will have to bring all the necessary communications, and people will rebuild their own houses according to a standard or individual project. The result may be something like the prosperous "white" American suburbs that we have all seen more than once in films and TV shows.
It is quite possible that for the Russian open spaces the format of a two-story private house with a backyard and a lawn will be preferable to huddling on each other's heads in multi-story "humans".