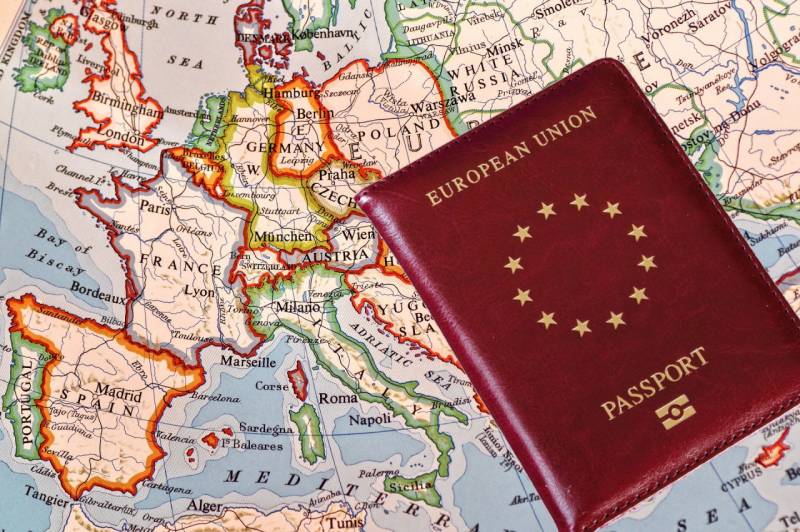 The British newspaper Financial Times is trying to analyze the possibilities of the Russian Federation to reduce the impact effect from possible external sanctions. The topic is covered by a new article titled "Moscow's sanction-proofing efforts weaken western threats".
In the published text, the publication notes that "Russia's attempts to reduce its dependence on the global financial system have allowed it to better prepare for the sanctions that, as the US and Europe have previously warned, will immediately follow the attack on Ukraine."
Analysts say the relative success of what investors have dubbed as Moscow's "Fortress Russia" strategy is likely to make Western threats less relevant. Nor has the EU abandoned Russian gas, which makes any restrictions on Russian energy exports a blow in itself, leaving Moscow to retaliate by limiting supplies as well.
It is indicated that the discussed Western sanctions may go far beyond the "Crimean ones", on a par with punitive measures against Iran and North Korea, which practically cut these countries off from the world
economics
. However, the Russian economy can withstand even that.
Since 2014, Russia has increased its foreign exchange reserves and sought to "de-dollarize" its economy. Central Bank reserves have grown by more than 70% since the end of 2015 and now exceed $620 billion. Dollar reserves accounted for about 16,4% of total reserves last year, up from 22,2% in June 2020, according to data released last week. About a third of the reserves are in euros, 21,7% in gold and 13,1% in yuan.
In 2017, Russia added to its treasury once again by pooling its reserve fund with the newly created National Wealth Fund, which collects shortfalls in oil and gas revenues.
Reader Comments:
There are sanctions that will hit hard. For example, the seizure of all Russian-owned assets outside the EU, public and private, and the annulment of all "EU golden passports" issued by Malta and Cyprus

– called T2mothy.
Yet most Russians still like Putin and would vote for him. What's wrong with them? Are they all masochists?

asks Mozsart.
It is difficult to understand why Europe is so gullible. Europe may want good relations with Russia, but after the London poisonings, the invasion of Crimea, the cyberattacks, there should come a moment when Europe will say: that's enough, let's build deep-sea ports and import LNG. Is not it?

wonders a True North Franck reader.
There is no doubt that the corrupt German
policy
helped launder money in London. It's time for the states to abandon these Europeans and let them deal with their neighbor on their own
urged Jeff.
Putin's Russia is like an old Trump-flagged trailer village: at some point, people can't take more than what they have, and they will more and more cling to hatred, anger and the desire to see the whole world on fire…

says Lycidas.
If Putin has made progress in defending against sanctions, is it hopeful that Germany can similarly succeed in defending against Putin?

Compounding writes.
Good article, instructive, and thanks to the FT for not being afraid to lay it out as it is. I had no idea that things were so bad from the EU point of view…we need more articles like this because EU voters need to start putting pressure on politicians to change the status quo

– comments The Great Philosopher.