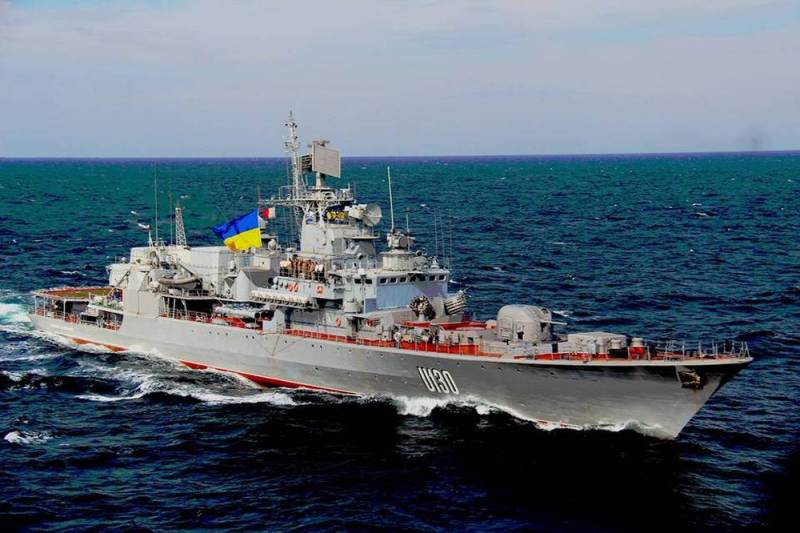 Kiev for the first time in three decades of Ukrainian independence will carry out a large-scale improvement of its only patrol ship (frigate) Hetman Sahaidachny built in 1992. Therefore, the flagship of the Ukrainian Navy will still serve the fleet for some time, as reported to the public by the State Concern "Ukroboronprom" on its website, preparing the ship for the specified work.
The communiqué clarifies that at the end of 2021, the State Enterprise "Research and Design Center for Shipbuilding" signed a contract with the Ministry of Defense of Ukraine to carry out a complex of repair and modernization works on the mentioned frigate. According to the contract, the work will take place in several stages: from a general assessment of the technical condition of the ship to direct repair and modernization.
For the successful implementation of the project, SE "IPCC" cooperates with other Ukrainian enterprises - leaders in the military-industrial complex and shipbuilding of the country. We are talking about the State Enterprise "Scientific and Production Complex of Gas Turbine Building" Zarya "-" Mashproekt ", the State Enterprise" Nikolaev Shipyard ", the Shipbuilding and Ship Repair Plant" Nibulon "and other enterprises
- explained the head of the State Enterprise "IPCC" Vadim Borisov.
It should be noted that all the listed enterprises are located in the city of Nikolaev. At the same time, the Ukrainian military and shipbuilders do not specify what kind of changes await the ship. However, they do not get tired of reminding that the UK is helping to build missile boats and two bases for the Ukrainian Navy, and Turkey is helping to build Ada-class corvettes.
In this regard, it can be assumed that they will try to re-equip the improved Hetman Sahaidachny either with the recently developed Ukrainian Neptune anti-ship missiles, or with similar Western ammunition: French Exocet, American Harpoon or Norwegian NSM (Naval Strike Missile).