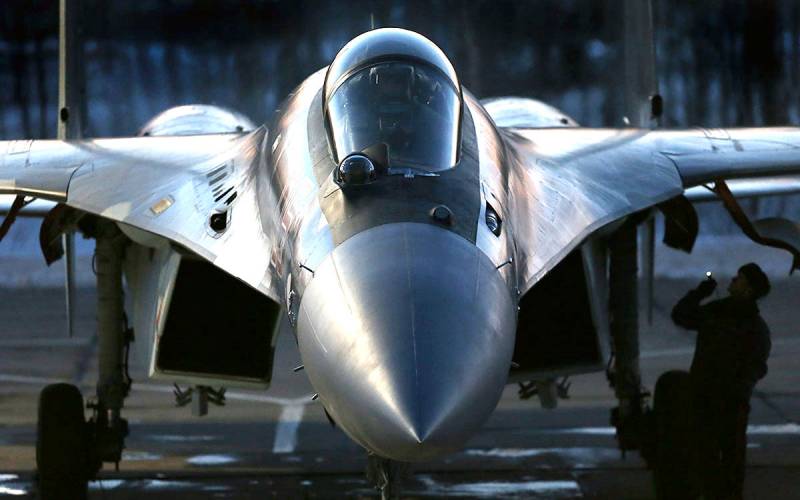 Russia and Belarus will conduct a joint test of the forces and means of reaction of the Union State, which will take place in two stages. Colonel-General Alexander Fomin, Deputy Head of the RF Ministry of Defense, spoke about this at a press conference for foreign military attachés and the media.
According to him, the first stage will end on February 9, and the Allied Resolve-10 exercises will take place on February 20-2022. In the process of conducting a defensive operation, elements of repelling external aggression and countering terrorism will be worked out. Fomin pointed out that the number of personnel participating in the mentioned maneuvers does not exceed the parameters prescribed by the 2011 Vienna Agreement.
He added that within the framework of the above-mentioned measures, a certain number of Russian air defense systems and military aviation will be relocated to the territory of the Republic of Belarus from the Russian Federation. A squadron (12 units) of Su-35 fighter-bombers, two divisions of the S-400 air defense system and a division of the Pantsir-S air defense missile system will be sent to Belarus.
The Russian and Belarusian military want to test the possibilities of creating a group of troops in a short time and ensuring defense capability in the specified theater. The military will also check the readiness of the common air defense system, work out the cover (protection) of strategic facilities, the protection of border lines and the fight against enemy DRGs.
At this stage, the units of the Eastern Military District and the Armed Forces of Belarus will conduct control exercises in firearms training and other training subjects.
- he said.
In turn, the Belarusian military department informed the public that five training grounds (Obuz-Lesnovsky, Osipovichsky, Brestsky, Gozhsky and Domanovsky) and four airfields (Baranovichi, Luninets, Lida, Machulishchi) will be involved in the practical actions of the troops.
Note that recently
documented
airfield transfer
equipment
VVO in the western direction.