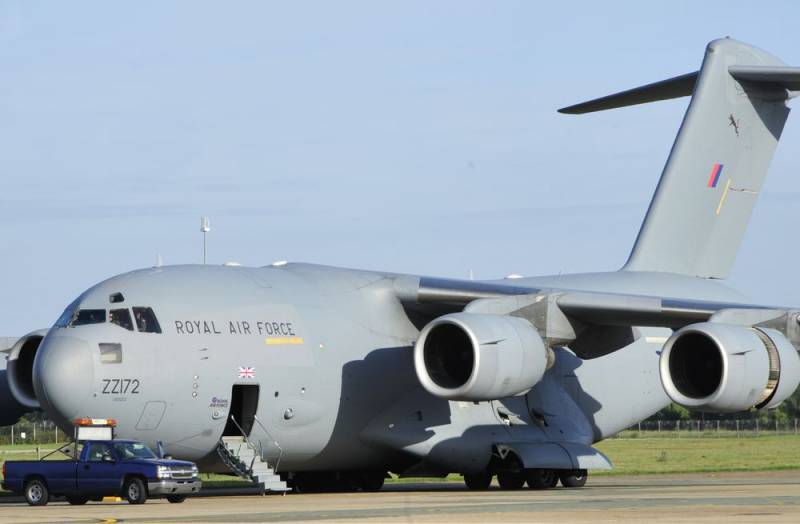 Despite
ostentatious
"Peacefulness", crafty London, absolutely not embarrassed, began supplying weapons to Ukraine in order to push Kiev to intensify hostilities in the Donbas against the backdrop of a sharp aggravation of relations between Russia and the West because of NATO.
On January 17, British Defense Minister Ben Wallace, speaking in the House of Commons (the lower house of the British Parliament), said that due to the "increasingly threatening behavior of the Russian Federation", his country was forced to start deliveries to the Ukrainian side, including "light anti-tank defensive weapons systems range."
In addition to our ongoing support, the UK is providing a new security assistance package to boost Ukraine's defense capability.
Said the minister.
He added that a small number of British instructors would provide initial training to Ukrainian troops for a short period of time as part of the ORBITAL mission, after which they would return to the UK. The Minister stressed that other allies, and not only from the NATO bloc, also support Ukraine. However, the new British aid package seriously expands the possibilities of Kiev, which has every right to defend itself against Moscow's "aggressive encroachments".
Wallace concluded that the supplied weapons "are not strategic weapons and do not pose a threat to Russia" - Ukraine will be able to use them "only for self-defense."
It should be noted that on January 17-18, monitoring resources recorded increased activity of British military transport aviation in the Ukrainian sky. The arrival of four aircraft in Kiev was documented, which confirms the transfer of weapons and the actual creation of a supply air bridge.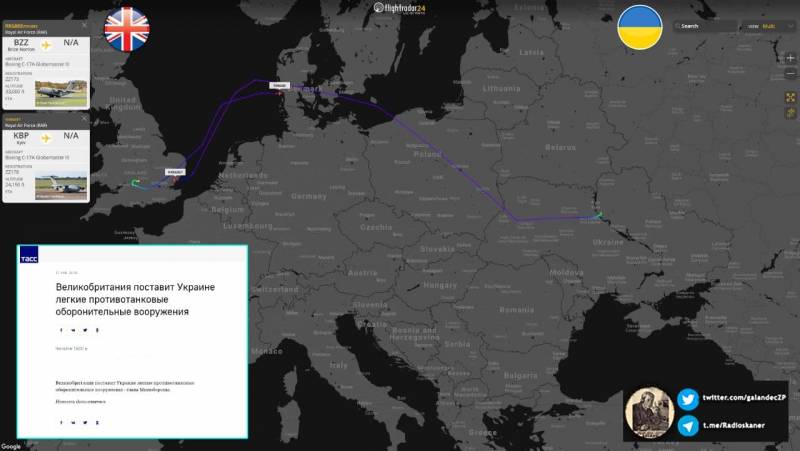 It is assumed that London supplies Kiev with American Javelin anti-tank systems and British-Swedish NLAW anti-tank systems, as well as ammunition for them, from the stocks of its army.