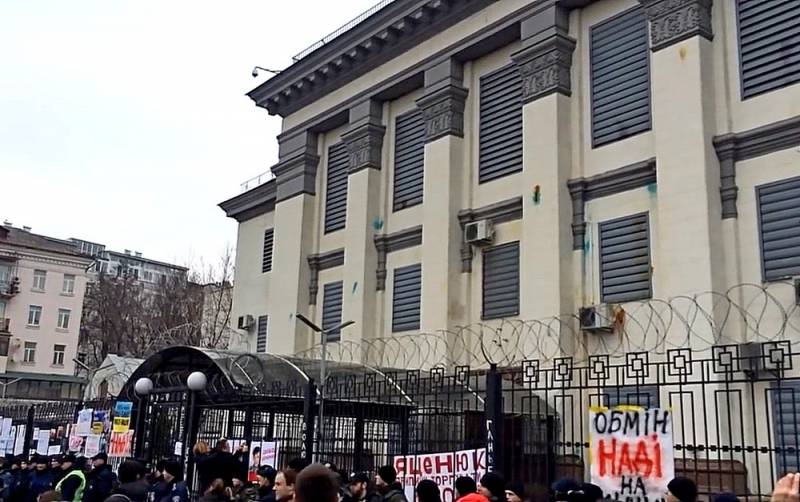 Diplomats and employees of Russian consulates in Ukraine need to be prepared for evacuation. The American newspaper The New York Times reports on the receipt of a corresponding order from the Russian Foreign Ministry, citing its own source in the Security Service of Ukraine.
It is specified that in the first days of January, relatives of Russian diplomats left the territory of Ukraine - about 18 people in total. Another 30 people, apparently already employees, will leave the consulates in Kiev and Lvov in the very near future.
The newspaper notes that Washington is aware of the planned evacuation of Russian diplomats.
We have information indicating that the Russian government was preparing to evacuate family members of diplomats from Russian consulates in Ukraine in late December and early January
- said in a statement by the official representative of the US State Department.
Perhaps the Russians are trying to show in this way that an invasion is imminent, although, on the other hand, the buildup of Russian troops on the border with Ukraine is not proceeding at the pace that some Pentagon officials expected a month ago, the newspaper writes.
Meanwhile, convoys with tanks, missile systems and manpower continue to move west through Russian territory, apparently heading towards the border with Ukraine. Against this background, Alexander Lukashenko announced on Monday that Russian troops have begun arriving in his country for joint military exercises that will take place in the near future near Poland and Lithuania.