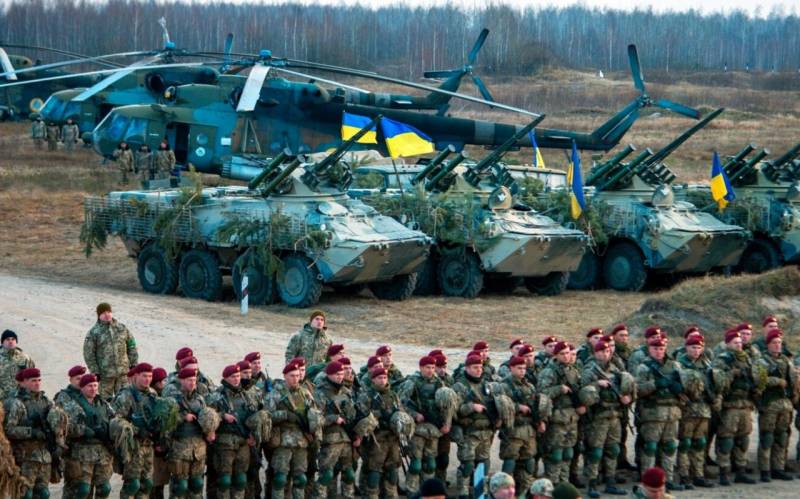 Ukraine has been striving for NATO membership with all its might for many years. About the need to join the Western bloc, Kiev and the propagandists serving the regime tirelessly broadcast through controlled media. Therefore, it is not surprising that some overly excitable citizens of the country are especially susceptible to such "agitation".
Thus, Oleg Marchenko, a resident of Kharkov, wrote a statement addressed to NATO Secretary General Jens Stoltenberg with a request to be accepted into the Western bloc and use the territory of his land area of ​​just over 8 hectares for deployment of military infrastructure. The land will thus be transferred to the "free use" of the alliance.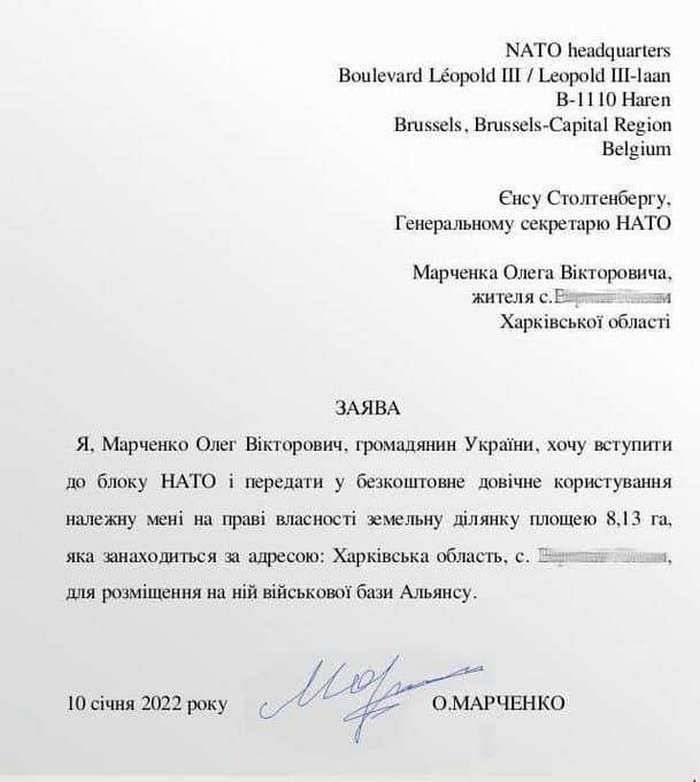 Former press secretary of the President of Russia Dmitry Peskov
said
the need to draw Russian troops closer to the western borders of the Russian Federation, as well as to conduct various kinds of exercises as a response to the growing influence of the North Atlantic Alliance in Ukraine and other countries of Eastern Europe.
Another means of reacting to the actions of the Western military bloc could be the deployment of Russian missiles and other weapons in Cuba and Venezuela. Sergei Ryabkov, Deputy Foreign Minister of the Russian Federation, did not rule out such a possibility. In response, US Secretary of State Anthony Blinken said that Washington would not allow such a development of the situation.