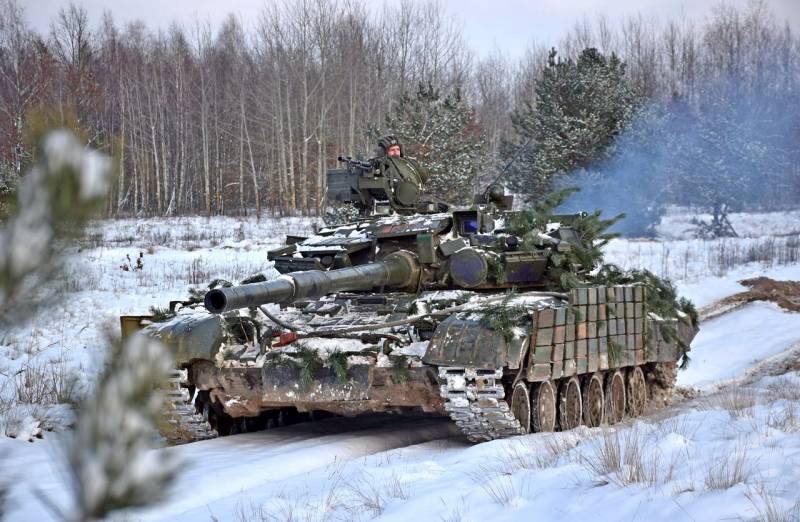 Russia cannot attack Ukraine because it fears the response of Kiev and the West, writes the Swedish newspaper Dagens Industri in its new article "Rysk svaghet och rädsla" ("Russian weakness and fear"). However, the publication acknowledges that sanctions can cost the West itself dearly.
At the beginning of the article, the opinion was voiced that although Moscow has everything ready for active action, the Russian Federation is in no hurry to attack the territory of its neighbor. There are several reasons for this.
First, the publication suggests that Russia is in awe of Ukraine's military might, which has now grown so strong that it is capable of threatening not only Donbass, but allegedly even the Crimean peninsula itself.
In particular, a sensational example is given of the use by Kiev of Turkish attack drones, which had previously shown themselves in Nagorno-Karabakh.
In addition, Dagens Industri recalls that the United States, NATO, as well as Sweden (not part of NATO), have provided comprehensive assistance to Ukraine all these years.
Even a small country can inflict a defeat on a big one, so sensitive that it affects Russian public opinion. An unsuccessful adventure or a war that will require a lot of time and heavy losses will cost the Putin regime dearly. Increasingly powerful defense of Ukraine is the factor that deters the war

- noted in the text.
Another limiting factor, as stated in the publication, are the possible
economic
restrictions and sanctions.
Russia has never been able to modernize its economy since the Cold War, especially when compared to China. The world does not know a single major Russian brand, not a single high-tech product manufactured in the Russian Federation. If the Russian economy collapses, the outside world will run out of natural gas, but only

– is noted with contempt in an article in a Swedish newspaper.
At the same time, it is noted that if Russian banks suddenly find themselves isolated from the SWIFT financial transfer system, then all trade in Russian oil and gas will be suspended, which will cause an even more acute crisis in energy prices in the EU. At least at the first stage.
Also, disconnecting Russia from SWIFT is fraught with an increase in the importance and status of the Chinese system of cross-border interbank payments.
The West will lose greatly if China is perceived as a more reliable and stable intermediary for international transactions. And dominance in international economic institutions will begin to shift towards the PRC.