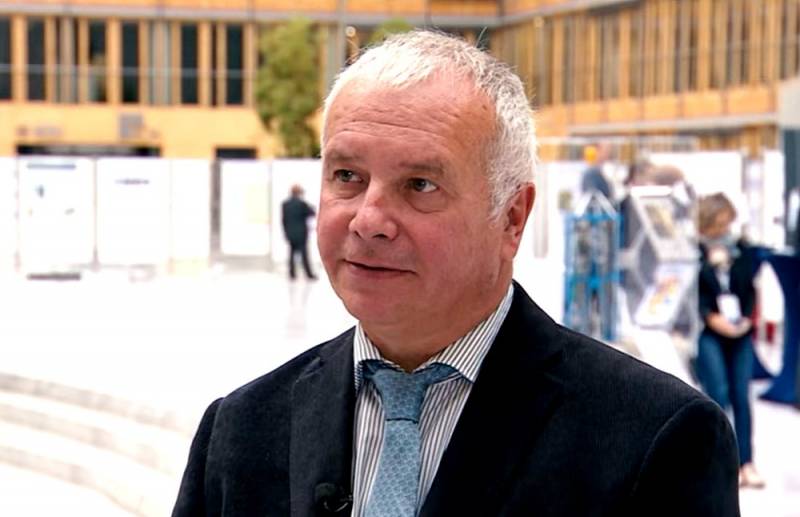 The new head of the German Foreign Ministry, Annalena Burbock, is likely to visit Moscow on Tuesday, January 18. According to German Foreign Ministry spokesman Christopher Burger, Burbock and Lavrov will talk about various issues of bilateral relations. German political scientist Alexander Rahr gave his vision of Burbock's upcoming visit to Russia.
According to Rahr, the local media have a very strong influence on the head of the German Foreign Ministry, demanding decisive steps from her towards Russia. The political scientist believes that Burbock is going to Moscow not to exchange views and find compromises, but to accuse, "stomp their feet" and outrage about the "Ukrainian
policy
and human rights violations.
Burbock is under intense pressure from powerful forces in Germany, with virtually no exception of all the mainstream German media, who demand that she speak "hard" to Lavrov. And not to negotiate, not to look for compromises, but to scold, stomp your foot and be indignant
- says Rahr.
Burbock is sure
economic
the power of Germany and the EU gives her a reason to speak with the Russian Federation from such positions. The minister is guided by the goal of turning Nord Stream 2 into an "underwater ruin" and plans, in the spirit of the West's Eastern European partners, to switch to accusatory rhetoric.
Burbock wants to pursue a "feminist" foreign policy towards Russia, this is a new element in the policy focused on "liberal values"
- the expert noted in his telegram channel.
Meanwhile, the new German Chancellor Olaf Scholz wants to normalize relations with the Russian Federation and is preparing for a meeting with Vladimir Putin. Burbock, on the other hand, may try to disavow Scholz's efforts to build a partnership with Moscow - this is what the German mass media expect from her.