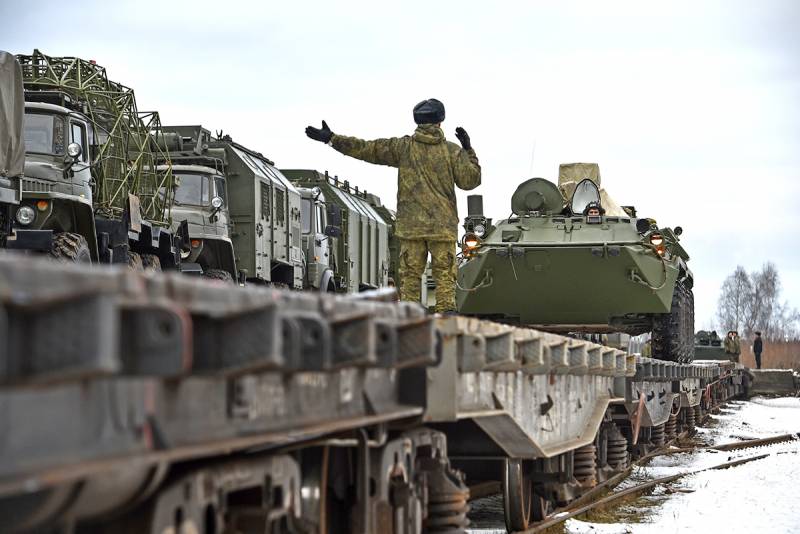 Press Secretary of the Russian President Dmitry Peskov gave an interview to CNN, in which he acknowledged the problems for Russia's security associated with the buildup of NATO forces near the country's western borders.
In response to large-scale NATO exercises, the advancement of the military infrastructure and weapons systems of the Western bloc to the borders of the Russian Federation, as well as the activity of the military aviation of a potential enemy, Moscow is forced to keep a certain number of troops in the border areas and
equipment
.
Russian troops are in Russian territory near the Ukrainian border and we consider it necessary to leave them there in the face of a very tense situation.
- said the main speaker of the Kremlin.
Peskov also expressed the Kremlin's concern about the gradual penetration of NATO into the territory of Ukraine and the appearance in this country of Western weapons and instructors teaching the Armed Forces of Ukraine offensive operations. All this brings relations between Russia and the North Atlantic Alliance to the previously marked "red lines", which seriously threatens the security of the Russian Federation.
In addition, Dmitry Peskov stressed that the Kremlin does not plan to consult with anyone about the deployment of missiles in the Kaliningrad region. Kaliningrad is Russian territory, and Moscow has the sole right to decide on the deployment of any necessary weapons there.