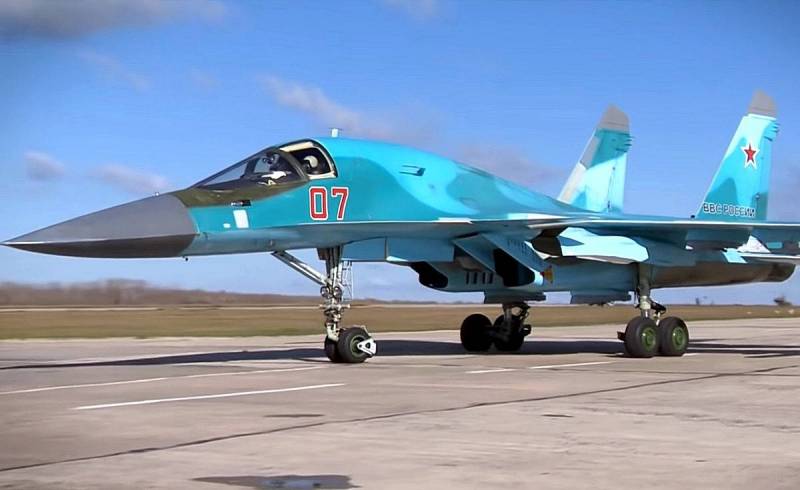 Unusually "peace-loving" Europeans continue to spy on Russia and whip up hysteria around "a possible Russian attack on Ukraine."
On January 15, the latest image of the Russian air base "Baltimore" in the Voronezh region, taken by the Sentinel-03A satellite ("Strazh-38A"), made early in the morning (at 1:1), appeared on the Web.
Western intelligence agencies have calculated that there are between 22 and 24 units of Russian Su-34 fighter-bombers ready to fly at the specified facility. They specified that there, "only" 170 km from Ukraine, is the 47th Bomber Aviation Regiment (military unit 45117) of the 105th Mixed Aviation Division of the 6th Red Banner Army of the Air Force and Air Defense of the Aerospace Forces of the RF Armed Forces.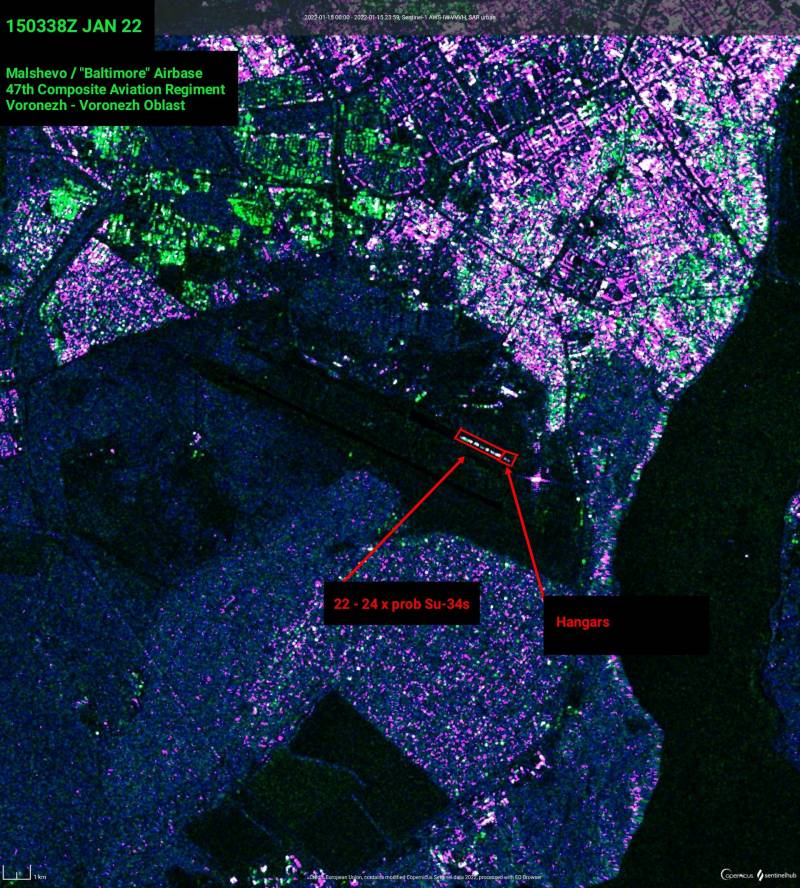 Concerned Europeans for some reason forgot that all these planes from December 2013 until recently were located at the Buturlinovka military airfield in the same Voronezh region, and much closer to the Ukrainian border. All this time, repairs were underway at Baltimore Air Force Base, but now the planes
have returned
to its place of permanent deployment.
It should be added that at the end of December 2021, the European orbital constellation consisted of two spacecraft belonging to the European Space Agency. These are the Sentinel-1A and Sentinel-1B satellites, allegedly launched for peaceful purposes and which were on the same orbital plane. However, the Sentinel-1B satellite is out of order and has not shown signs of "life" since December 23.
Sentinel-1A was launched into space on April 3, 2014, and Sentinel-1B on April 25, 2016, from the spaceport in French Guiana using Russian Soyuz launch vehicles. At the same time, similar "peace-loving" satellites Sentinel-1C and Sentinel-1D are at the final stage of creation, the launch of the first of them is scheduled for 2022.