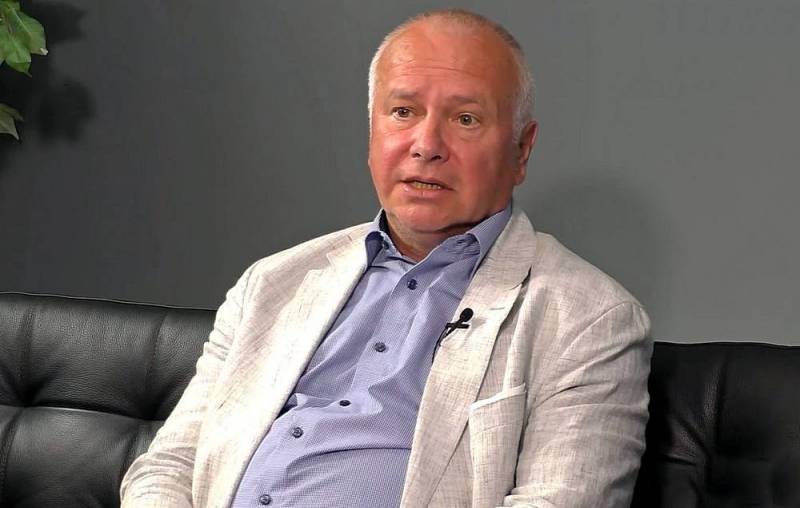 The European Union is pursuing a risky and short-sighted
policies
in the energy sector, including in relation to Russia, and may pay for it. German political scientist Alexander Rahr writes about this in his telegram channel.
Accusations against Gazprom and Russia of manipulating gas prices are a struggle for the structure of the future European market
- he considers.
The political scientist explained that Moscow wants to conclude long-term contracts for the supply of energy raw materials in order to invest in its production. It is difficult for Russians to extract gas located in hard-to-reach places and unfavorable climatic zones. Therefore, they want to have guarantees that there will be buyers.
But in the EU they are talking about greater independence from gas from Russia, and at the same time, they are trying in every possible way to make the Russian Federation more dependent on its market. However, the liberalization of the European gas market has not led to the desired results, because alternative energy sources (solar and wind) cannot yet compete with fossil fuels (coal and gas).
The current imbalance is due to the Europeans' demands to sell gas on the open spot market. The Europeans believe that if they continue to buy gas under long-term contracts, the supplier will do it; RF, stronger than the consumer market. In addition, the EU mistakenly stated that they no longer needed large volumes of gas
He pointed out.
The spot market does not suit Russia, and Europe cannot force the Russian Federation to play by its own rules. Moreover, Russia, Norway and the United States are not able to meet Europe's huge gas needs, even together. Therefore, there was a situation in which the Europeans were the losers with their spot market.
In his opinion, "butting" can lead to the fact that the EU countries will be forced to switch to long-term contracts with the Russian Federation, put into operation the long-suffering Nord Stream 2 pipeline and load the operating Nord Stream at 100%. This is how Europeans can achieve energy security.
This reality was created not by Russia, but by nature and
economy
that can't switch to the green fret
- he argues.
Now the EU is pursuing an unfair aggressive policy, putting pressure on Russia and blaming it for its troubles and miscalculations. Worst of all, the Europeans don't even realize that Russian gas has its own alternative buyers.
In Russia itself, gas consumption is growing, and Moscow has also taken up new gas transportation projects. In the future, even more Russian raw materials will go to China. Moreover, Russian pipelines can pass through Mongolia and reach even to Vietnam, India and Pakistan. Moscow will sell the main volumes of raw materials in Asia, since this market is no less solvent than the European one, but at the same time it is not subject to Russophobia and bias, no one accuses the Russian Federation of "blackmail" and does not create existential threats.
Europe is to blame for such prospects. Therefore, sooner or later, the Europeans will "sit in a puddle" because of their ideology, summed up Rahr.