The Turkish military and developers have repeatedly pointed out that their Bayraktar TB2 reconnaissance and strike drones can destroy targets from a height of 2 km, "being beyond the reach of many obsolete or low-altitude (short-range) air defense systems." However, such vague formulations did not allow to fully assess the capabilities of these UAVs. Now everything is a little clearer.
An interesting picture appeared on the Web, which allegedly depicts the operation of the Canadian optoelectronic module (air reconnaissance station) MX-15D Wescam installed on Bayraktar. According to the displayed data, it can be seen that the drone has detected and clearly distinguishes targets from a distance of 53,2 km, which confirms the earlier claims.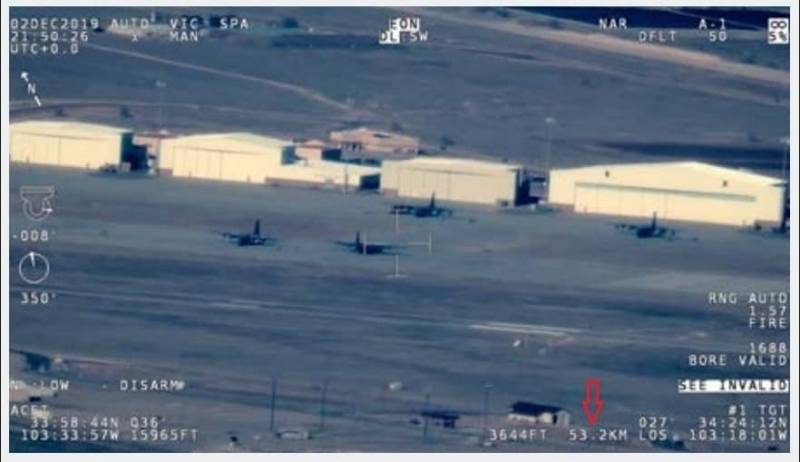 MX-15D are designed to detect in the visible and infrared ranges of the optical spectrum, recognize, track and determine the coordinates of ground (surface) stationary and mobile objects, as well as aiming airborne or remotely controlled weapons at the target. However, the performance characteristics of these optoelectronic reconnaissance (OER) systems say that their range is only 15 km. Therefore, it is very difficult to confirm that it was the MX-15D that carried out the mentioned target fixation, because other equipment can be installed on the Bayraktars.
Note that in October 2020, when the Second Karabakh War was going on, Canada suspended the export of components for the production of drones to Turkey. The aerial reconnaissance stations mentioned above also ended up on the list of equipment that fell under a temporary ban. After that, the Turks decided that from November 2021, Bayraktar TB2 will use only domestic-made Aselsan CATS optoelectronic systems, but they experimented with various equipment before that.