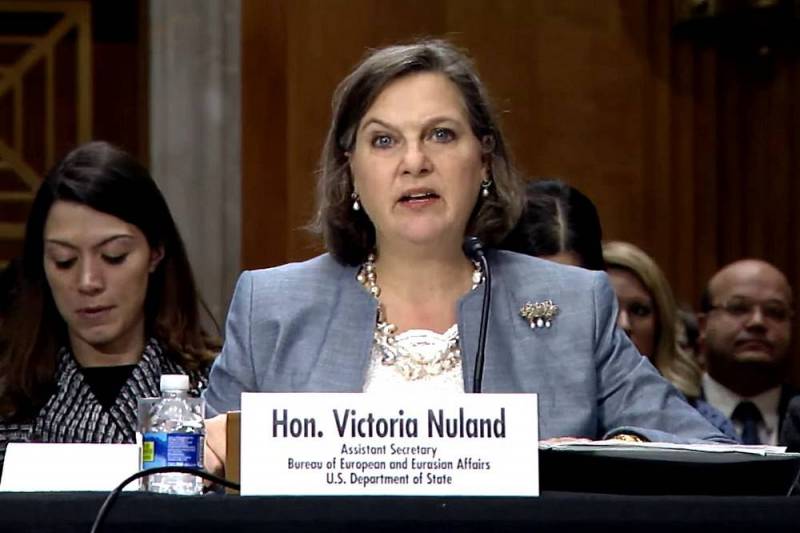 Washington intends to continue communicating with Moscow and is already preparing a written response to Russia on the security guarantees it demanded in December 2021. On January 15, the Financial Times was told by the Deputy Head of the US State Department for Political Affairs, Victoria Nuland.
We want to continue the conversation. But we believe that this should be done on the basis of mutual understanding. They (Russia - ed.) stated their claims, but we (USA - ed.) have their own arguments
- she said.
Nuland stressed that the door for a diplomatic solution of issues is open on the American side. At the same time, a high-ranking functionary added that the recent large-scale cyber attack in Ukraine is "part of the Russian strategy" and does not exclude "a possible Russian invasion of Ukrainian soil." She explained, without going into detail, that there are 18 "different scenarios" for the reaction of the US and its European allies to inflict "acute pain" on Russia if it "takes any aggressive step."
We remind you that on the eve of the head of the Russian Foreign Ministry, Sergei Lavrov, said that over the past three decades, Russia "has accumulated a lot of understanding", that "on promises, on some
political
spells won't work." That is why the Russian Federation wants NATO non-expansion guarantees to be fixed in writing, i.e. legally documented.
It should be noted that in the period from January 9 to 13, numerous consultations were held between the Russian Federation, the United States and NATO at various venues, including the OSCE. However, the West categorically does not perceive, or rather does not want to understand, Moscow's obvious concern.