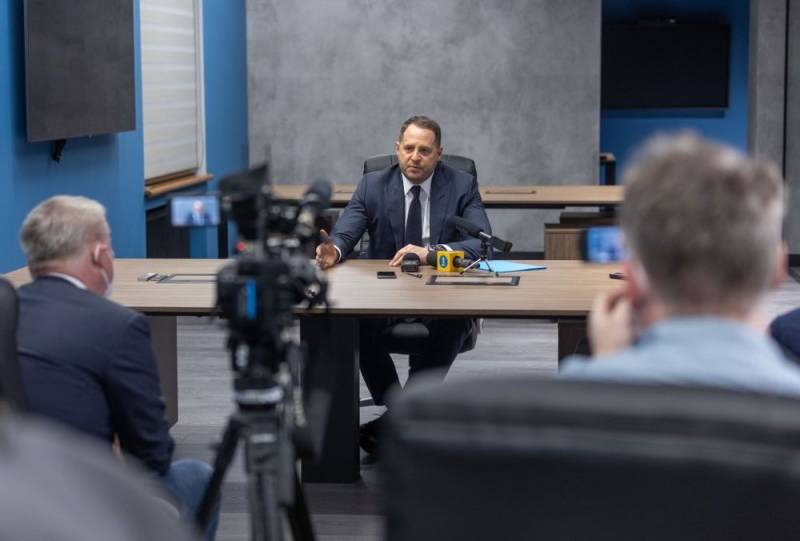 Kiev hopes this summer to find out the specifics regarding Ukraine's membership in NATO. This was announced on January 14 by the head of the office of the Ukrainian president, Andriy Yermak, during a video conference with former US Ambassador to Ukraine John Herbst (2003-2006).
I think it's time to have a very honest, very meaningful, very transparent conversation with Ukraine about our prospects in NATO. I believe that during this period of the war, throughout the history of our conversation about NATO, Ukraine demonstrated by our principles, positions that we are absolutely ready, capable of being a member of the Alliance
Yermak said.
He stressed that the Ukrainian side hopes to get a clear understanding (clearness of prospects with the terms of admission to the Alliance) on this issue at the NATO conference (summit) in Madrid (Spain) on June 29–30, 2022. Yermak pointed out that for Ukraine "this is a matter of life and death."
From NATO this year we hope to hear specific terms for the country's admission to the alliance.
- he added.
In the process of Yermak's communication with Herbst, who represented the Atlantic Council (an organization banned in the Russian Federation), they also touched upon: the current situation on the Russian-Ukrainian border, what role the administration of US President Joe Biden, together with NATO allies, can play in supporting the sovereignty of Ukraine, as in Kiev is interpreting the results of a series of important meetings this week (January 10-13) and what threats the escalation in Donbas poses to the Ukrainian side.
Note that Kiev stepped up cooperation with NATO in 2014. Since then, transatlantic aspirations have become a priority for Ukraine in its external
policy
. On January 11, a meeting of the NATO-Ukraine Commission was held in Brussels (Belgium), but the Ukrainian side was not satisfied with it. Moreover, on the one hand, she expressed concern about the "invasion of the Russian Federation", and on the other -
conviction
in the impossibility of implementing the "Kazakhstani scenario" in their country (the introduction of the collective forces of the CSTO).