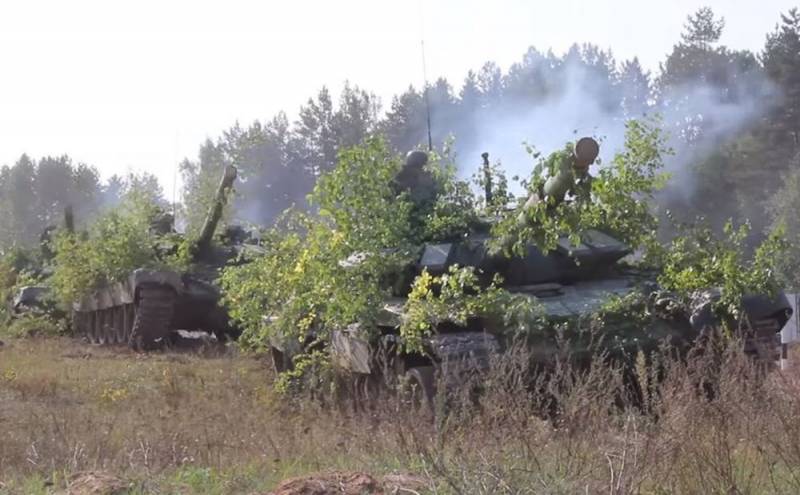 The Russian military currently owns a small number of T-72 tanks upgraded to the T-72B3M version, also known as the T-72B4. The first batch of such tanks entered the troops of the Western Military District in 2017, but rearmament continues. Columnist Peter Suchiu wrote about this in his article for the American edition of The National Interest.
The author noted that last week the 30st military base of the Russian Armed Forces in Tajikistan received 72 T-3B201M units. Now Russian personnel are being trained to operate improved tanks with a number of improved combat characteristics. The Soviet main battle tank (MBT) T-72 entered production in 1971 to replace the T-54/T-55 armored armada in the second half of the Cold War. In total, more than 25 thousand T-72s were produced, including for export.
Moscow has made significant efforts to modernize its aging tanks, despite the fact that it has developed more modern armored combat platforms, including the T-14 Armata. T-72B3M is the latest modification of the ubiquitous T-72, and it has a similar layout: the driver is located in the bow of the hull, the fighting compartment in the center (commander and gunner in the turret) and the power unit in the stern
- the author specifies.
The T-72B3M is equipped with an improved fire control system (FCS) and a new thermal imaging sight. The mobility and combat characteristics of the tank have been greatly improved to compete with the most advanced tanks in the world. The tank has communication facilities for secure (encrypted) communication and data transfer.
In addition, the tanks are equipped with snorkels (a device for running the engine under water) to overcome deep fords and a built-in dump for self-digging. They are capable of hitting targets from a standstill and on the move, day and night, at ranges up to 5 meters with a firing accuracy close to 100%. The automatic target designator improves the accuracy of firing at moving targets and significantly reduces the preparation time for firing.
The T-72B3M is equipped with an improved 125-mm 2A46M5 smoothbore gun, an automatic loader and a wide range of ammunition, including armor-piercing sub-caliber, high-explosive fragmentation and high-explosive fragmentation anti-tank shells, as well as 9M119 Reflex anti-tank guided missiles. Moreover, the updated tank received an effective protection system that increases its effectiveness both in combined arms combat and in various combat conditions, the author summed up.