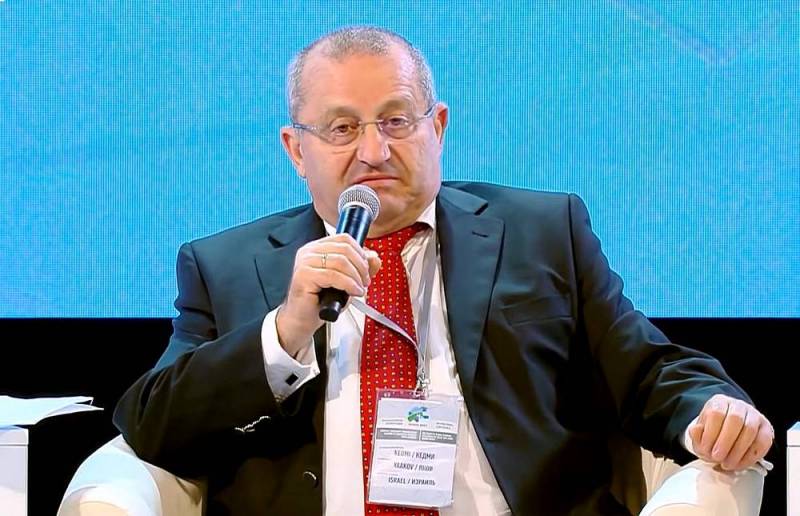 Commenting on the talks between Russia and NATO, Israeli political scientist Yakov Kedmi noted that the West did not expect such decisiveness from Moscow in defending its positions.
According to the analyst, the United States does not understand the Russian Federation and does not take seriously its concerns about its own security. However, the Americans will not be able to "pay off inexpensively", since the Kremlin is not going to deviate from its principles outlined earlier.
The question is absolutely clear. Or get down to business. This can all be very fast. If changes do follow, then the Americans have changed their position. Then you can talk to them again
- considers Kedmi.
In this regard, Kedmi recalled Putin's words about the priority of the post-Soviet space for Russia. However, the events in Nagorno-Karabakh and Belarus of the Western
politicians
learned nothing. Meanwhile, what is happening in Kazakhstan once again shows the ability of the Russian Federation to quickly solve the problems of destabilization in the former Soviet republics. Thus, attempts to deploy NATO military structures in these regions can be resolutely suppressed.
Russia took a step that none of them expected. It turned out that Putin was serious. When they were told a couple of years ago that Russia's main priority was the post-Soviet space and Moscow would pursue a different policy here, they were not taken seriously. In the West, they thought that everything would remain as it was. And now they are again stepping on the same rake. "Putin is bluffing," they say
- the expert emphasized on the air of the Solovyov live channel.
However, for now, the Kremlin is trying to explain its concerns to the Americans through diplomacy, without resorting to other, in fact, more effective measures.
"Understand that when we start showing, it can become very, very, very painful." It is better to resolve this politically before Russia starts to act, because in this case you will still have to sit down at the negotiating table, but already "bandaged"
- explains the position of Moscow Kedmi.