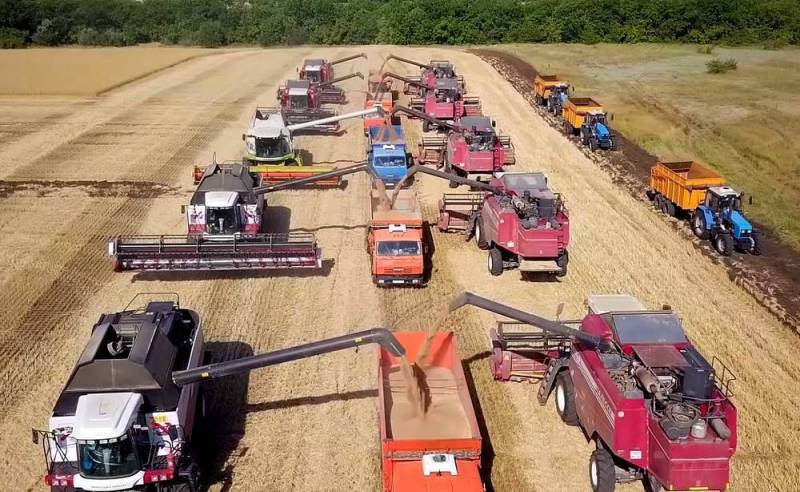 In a situation of global warming and melting permafrost, the Russian Far East and Arctic may become areas for growing wheat and other types of grain. According to the German resource Agrarheute, this would significantly strengthen Russia's position as the most important supplier of grain crops for the growing world population.
Stiftung Wissenschaft und Politik expert Michael Paul believes that the Arctic region will produce up to 20 percent of the gross national product of the Russian Federation. The Russians are already harvesting wheat on an area of ​​28 to 29 million hectares. This is more than the entire EU has at its disposal (24 million hectares). Spring wheat is grown on almost 60 percent of Russia's sown area - it covers 15 to 17 million hectares. Due to climatic conditions, its crops are mainly located in the Far East and in colder regions of the country.
World forecasts for the Arctic and Far Eastern regions of the Russian Federation, where permafrost has prevailed so far, indicate a huge potential for wheat production. In addition, the yield of grain crops may increase in other regions of Russia.
Along with this, the Russian Federation benefits from the constantly growing global demand for food. The International Grains Council (IGC) projects a steady increase in grain demand and consumption of one to two percent per year over the coming decades, based on world population growth.
According to research by the FAO (Food and Agriculture Organization within the UN), grain production in Russia has so far increased mainly due to the expansion of crops. And against the backdrop of ongoing warming, an increase in agricultural areas is likely to remain one of the main drivers of growth in the argosphere of the Russian Federation.
In 2020, Vladimir Putin signed Russia's National Arctic Strategy until 2035. The document provides for the extraction of raw materials and the expansion of agricultural production in the Russian Arctic region, which is becoming more and more useful in terms of climate change,
of technologies
and agronomy. Thus, according to German analysts, the preconditions for Russia's victory in the fight against climate change are emerging.