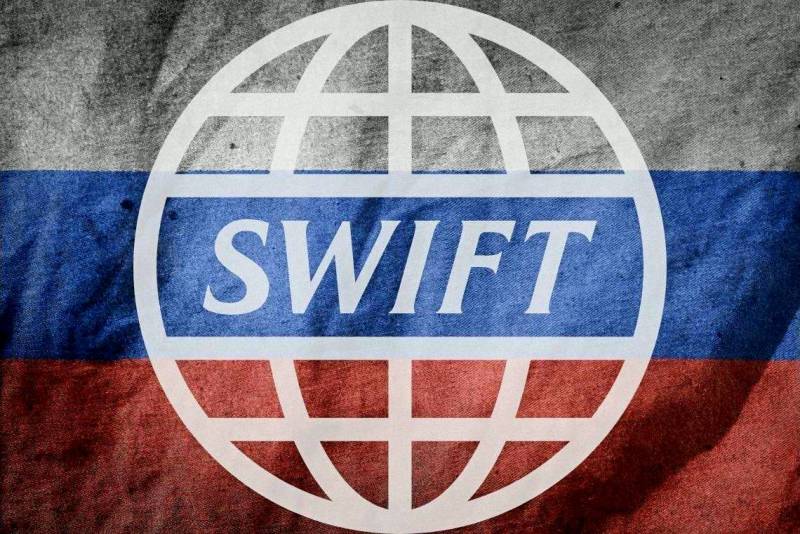 Washington never ceases to remind Moscow of global
economic
sanctions in the event of Russia's "invasion" of Ukraine. Part of these measures may be the disconnection of Russian banks from the international payment system SWIFT, which will seriously complicate the economic situation in Russia. But the West will also suffer greatly, while the Russian Federation will become more dependent on China.
This point of view was expressed by the head of the East Committee of the economy of Germany, Oliver Hermes.
Disabling Russia from SWIFT will also create significant problems for us in the market. Of course, this will have serious consequences, primarily for the Russian economy.
- said the expert in an interview with the German magazine Wirtschaftswoche.
To keep its own economy afloat, Moscow will move even closer to Beijing. Europe, on the other hand, will not benefit from such serious anti-Russian sanctions. Rather, on the contrary, Western banks will lose large sums of money, business contacts and conclusion of transactions will become much more complicated, and the cost of transactions will seriously increase. In order to protect itself from such consequences of isolationism, the Russian Federation is predictably guided by the strategy of localization of production.
With the disconnection of Russian financial structures from the system of interbank payments, gas cooperation between Russia and European countries will also suffer. Meanwhile, in the short term, according to Hermes, Germany can increase purchases of Russian gas for the sustainable development of its economy. Financial isolation will create problems for the Russian budget, while for Europe it will threaten unpredictable turbulence in gas prices.
In connection with the need for Russian energy carriers, Oliver Hermes draws attention to Nord Stream 2 as an important piece of infrastructure that can provide an energy turnaround and a bridge to the "hydrogen future" of the European continent.