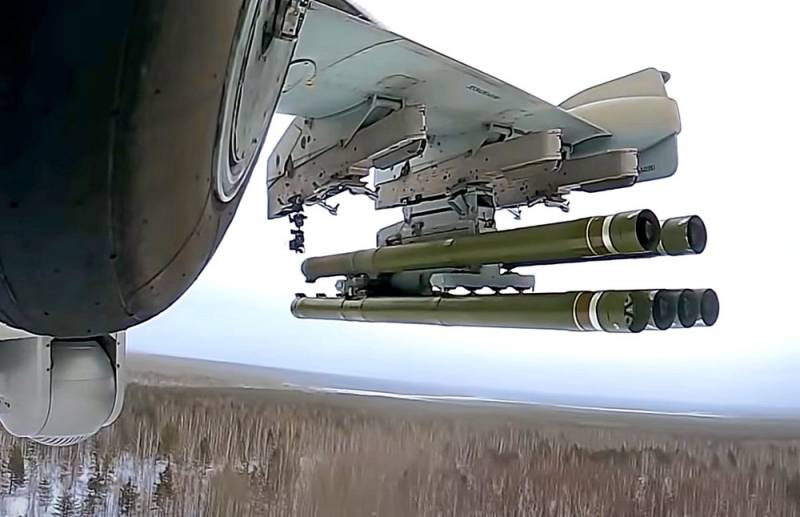 Russia can count on a quick and relatively bloodless (on its part) victory as the only acceptable outcome of the conflict with Ukraine. Placing unmanned aerial vehicles on the front line instead of crewed combat aircraft eliminates the risk of losing pilots. Until today, Russia lacked a UAV to transform its unmanned fleet into a truly effective strike force. Now everything has changed, experts of Forbes magazine are sure.
In recent conflicts - especially in Nagorno-Karabakh, Libya and Syria - Russian-backed forces have been defeated by Turkish TB2 Bayraktar drones using laser-guided MAM-L missiles. Observing this, Russia began to search for similar solutions for arming its own UAVs. Today, Russian drones can carry both relatively large missiles, similar to the American Hellfire, and small submunitions.
One of the key missiles that the Russian UAVs will receive will be a modified version of the Kornet-D, known as the X-UAV. It has a range of at least 8 km and can destroy even the most heavy and well-armored vehicles.
They can even penetrate American Abrams tanks head-on.
- Forbes quotes the opinion of the newspaper's military expert
"News"
.
The X-UAV weighs about 22,5 kg, about half the size of the Hellfire, so the pacer and Outpost-R drones will be able to carry several of these ammunition at once. The pacer, by the way, can also be armed with the more powerful and long-range Vikhr-M missile, originally developed for attack helicopters.
In Russia, there is another entertaining novelty - the S8-L rocket produced by the Kalashnikov concern. It was first presented at the Army-2021 exhibition. This is a modification of the well-known 80-mm unguided missile C8, which received laser guidance and is equipped with an anti-tank warhead.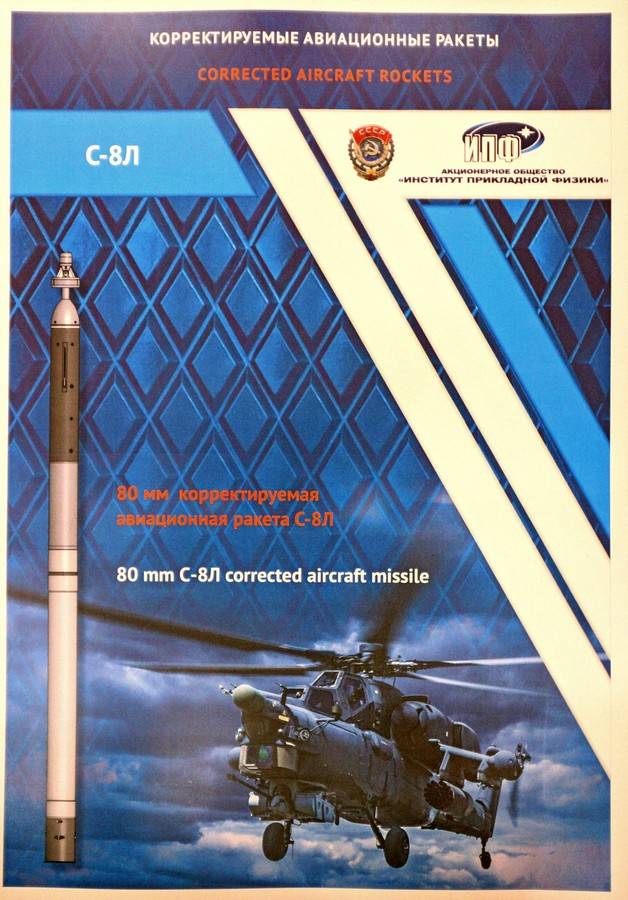 The S8-L concept is almost identical to the American Advanced Precision Kill Weapon System, which turns 70mm missiles into an inexpensive precision weapon with the addition of a laser guidance system. The only difference is that the Russians want to use them against armored vehicles, not against manpower.
The relatively low weight of the C8-L (about 16 kg) means that even smaller drones can carry it.
All this can create a special headache for the Ukrainian military, from day to day awaiting the invasion of Russian troops. Yes, Russia has not yet demonstrated the strike capabilities of its UAVs in a real war, but military strategists have already drawn up different concepts of their use.