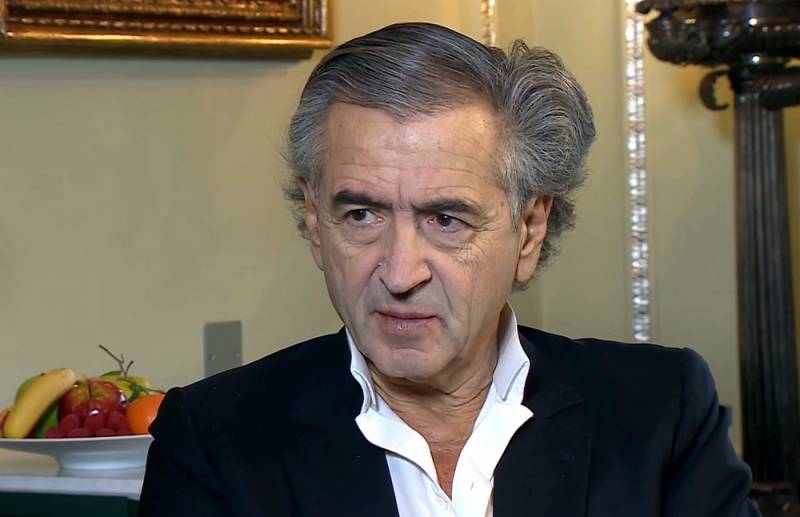 Russia and NATO are busy discussing European security, and experts speak out about the plans and intentions of the parties. According to the French philosopher and political scientist Bernard-Henri Levy, Putin aims to establish dominance over Europe.
Levy from the pages of Le Point magazine draws the attention of readers to the extraordinary activity of Russia in recent years. Thus, fighters of the Wagner PMC are operating in Mali, Russians are shelling Idlib in Syria, Putin is cooperating with Erdogan and authoritarian Central Asian elites in the foreign policy arena.
In connection with the recent events in Kazakhstan, the "gray eminence" of liberalism brings us back to the events in Czechoslovakia and Hungary, when Soviet tanks rumbled through the streets and squares of Prague and Budapest, respectively.
And, of course, Levi traditionally recalls Moscow's "desire" to oppose Ukraine, concentrating about 150 thousand soldiers and an incalculable number of military units near the borders of the latter.
equipment
. At the same time, Russia, through the mouths of its officials, puts "ultimatums" to the West and defines "red lines", the crossing of which threatens the use of military force and a preemptive strike. In the same vein, the expert believes, Israel threatens Iran.
The philosopher also writes about new Russian weapons, mentioning the Zircon hypersonic missiles, which can quickly deal with American aircraft carriers and make the Kremlin's security proposals more convincing. According to Russian military experts, Russia's nuclear weapons can physically destroy Europe.
Bernard-Henri Levy notes that there is an obvious consistency in the actions of Vladimir Putin. So, first Russia "occupies" Crimea, then "invades" Ukraine and the Balkans and "neutralizes" Poland. Then comes the turn of the rest of Europe. The expert believes that similar processes took place after the Munich Agreement of 1938. Thus, according to the French philosopher, Putin has actually declared war on Europe, cold so far.
Eighty days before the presidential elections in France, there should be no more heated discussions than those devoted to the new kidnapping of Europe
says Bernard-Henri Levy.