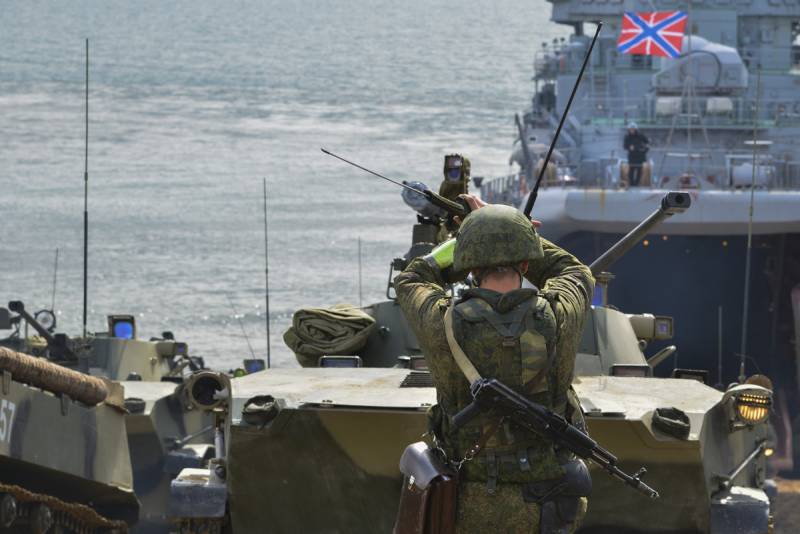 The German media are actively discussing the Russian-American negotiations on security guarantees that are taking place these days. And the majority of opinions are radically anti-Russian, which was previously more typical of the Polish, Romanian or Baltic press.
In particular, on the website of the popular TV channel ZDF, the article "Die Ukraine wäre nur der erste Bissen" points to the "paradoxical nature" of the negotiations.
In particular, bewilderment was expressed by the fact that the fate of Europe and Ukraine is being discussed without the Europeans and Ukrainians, respectively.
At the Yalta talks in 1945, Europe was divided. Now the threat of something similar has emerged again, and the EU is forced to watch impotently how its fate is being decided.

political scientist Thomas Jaeger pointed out.
The expert expressed the opinion that agreeing to all the demands of Moscow would be the collapse of the transatlantic idea and NATO.
Another expert was even more blunt. André Hertel of the German Institute for International and Security Affairs (SWP) called Russia's demands "arrogant", "completely unacceptable and unrealizable".
After holding the Kremlin fully responsible for the crisis, the expert calls it a mistake that the Europeans did not initially participate in security negotiations, pointing out that this "brings Putin closer to his goal of dividing the West."
In a similar vein, the diplomatic stalemate is described in the article "Gespräche mit Russland: Das erwarten Ukrainer vom Westen" on the website of the Central German Radio (Mitteldeutscher Rundfunk).
Although neither Ukraine nor Georgia are considered candidates for joining the bloc, NATO insists that "the doors of the alliance must always remain open to countries wishing to join."
NATO Secretary General Jens Stoltenberg emphasizes that the alliance will not encroach on the right of European states to determine their own destiny. Thus, it was indicated to Moscow that preventing the membership of Ukraine, Georgia and other countries cannot be the subject of negotiations. But President [Vladimir] Putin has repeatedly called Ukraine's entry into NATO and the deployment of NATO weapons there a "red line" for Moscow.

- the article says.
How exactly the concern of the NATO Secretary General "freedom of choice" for European states is consistent with overt aggression and the bombing of Yugoslavia twenty-three years ago, the publication does not specify.
The Westdeutsche Allgemeine Zeitung also notes the diplomatic impasse, recalling that along the way Russia deployed impressive forces on the border with Ukraine.
At the same time, the publication, citing an unnamed source in the North Atlantic Alliance, suggested that the "offensive will begin" only in February of this year.
Also, according to the information of the American authorities, to which the publication refers, Russia "airplanes and helicopters are being transferred to the region."