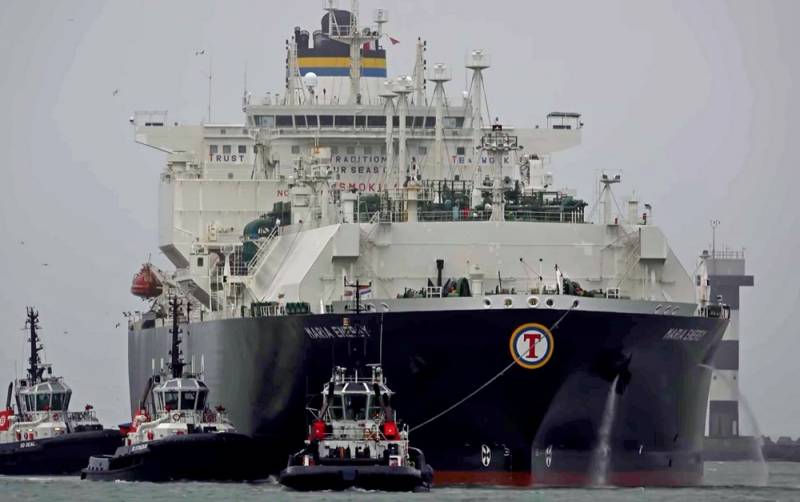 In an environment of high prices and a lack of gas in Europe, the United States is increasing gas supplies to the continent. On January 10 and 11, a large-scale unloading of American tankers with liquid gas fuel began at the regasification terminals of European countries.
In total, 365 and 372 million cubic meters of gas were supplied to the gas transmission systems of Europe these days, respectively. These volumes exceed the level of gas supplies to European markets from Norway and Russia. According to ICIS, in the next couple of weeks, about 4 million tons of liquefied gas from the United States (about 5,5 billion cubic meters of gas) will arrive in Europe. At the same time, 3,5 billion cubic meters of fuel have already been supplied to the continent since the beginning of the year.
These are record LNG deliveries to Europe since 2019.
The unloading of LNG lowered gas prices - its quotes fell from $2200 per 1 cubic meters (prices at the end of December) to $920 (according to EEX information from January 12). However, the level of stocks in European gas storages is still low, as fuel withdrawals increased due to winter cold.
Meanwhile, imports of Russian gas to Europe have dropped markedly this year. Thus, according to Gazprom, as of January 11, the volume of gas sales amounted to 247,9 million cubic meters, while a year ago it was at the level of 440,6 million cubic meters.