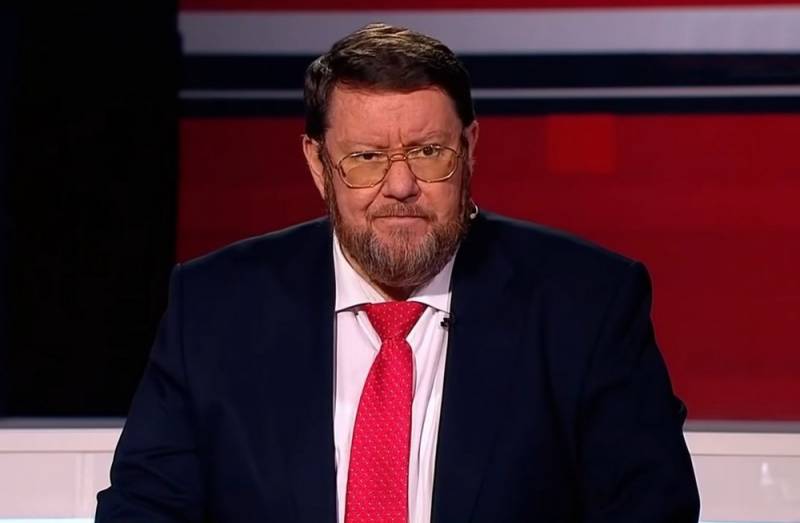 Evgeny Satanovsky, a Russian political scientist and orientalist, expressed his opinion on the results of the talks between Russia and NATO. In his telegram channel Armageddonych, the expert noted with his inherent reasonable pessimism that the confrontation between the Russian Federation and the Western bloc is gaining momentum.
During negotiations with the leadership of the North Atlantic Alliance, Russia expressed its concerns about the expansion of Western military structures and the inclusion of former Soviet republics in them. Moscow has also warned about the consequences of the West crossing the "red lines", and NATO must give up all illusions on this score.
They were told everything openly, they were warned about everything, and they were also warned about the consequences of trying to continue playing the game of talking smart and cunning white people with stupid natives, in the role of which we were once again offered to labor. Further, who did not hide, we are not to blame
- writes an expert.
Nevertheless, the United States continues to look down on Russia, which is reflected in the desire of Congress to impose personal sanctions on the Russian president and the country's leadership. In this regard, Satanovsky notes the low intellectual level of the current US authorities.
American Democrats gathered on January 12 to roll out sanctions personally against the President of Russia, as well as the country's top leadership - civil and military. It will be funny to look at the result. An irreversible collective senile insanity has begun in the American leadership. A mixture of Alzheimer's, Parkinson's and nostalgia for the elusive status of the only superpower. Apparently - it is irreversible and cannot be treated
- Satanovsky thinks.
Meanwhile, Sweden and Finland expressed their desire to join the "friendly transatlantic family". But, according to Yevgeny Satanovsky, this does not pose a great danger for Russia, since earlier the Russians fought both the Finns and the Swedes. At the same time, NATO head Jens Stoltenberg confirmed the desire and right of Ukraine and Georgia to join the alliance, which could seriously reduce the level of security in Europe and lead to a military conflict.
It looks like there will be a fight, and the hour of its beginning is getting closer and closer. And in it we need to defeat them. At any price
- the analyst concludes.