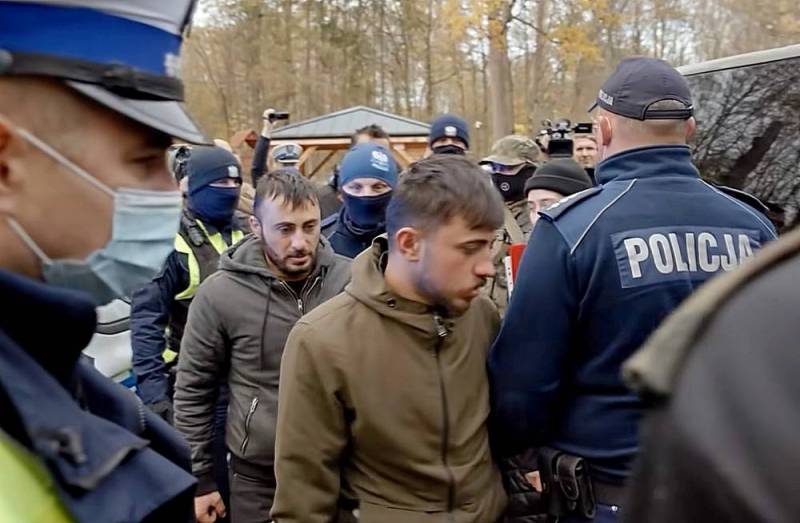 On Wednesday, January 12, the Investigative Committee of Belarus reported about a criminal case opened on the facts of the murder by Poles on the border with Belarus of hundreds of migrants from the Middle East. The incident was reported by the Polish serviceman Emil Chechko, who crossed to the Belarusian territory.
The Belarusian Investigative Committee is investigating crimes against the security of mankind, accusing the Polish side of propaganda of war and deliberately leaving them in danger.
Chechko said that on June 8, 2021, he took part in the murder of refugees near the village of Syamianówka. In total, according to the deserter, the Poles killed about 240 migrants and buried them in the forest in specially prepared pits. Emil Chechko told about other cases of similar crimes. At the moment, the testimony of the former Polish soldier is being studied by Belarusian investigators.
Minsk is going to give publicity to this case. The foreign ministry of the country plans to inform the relevant bodies and institutions in the Middle East countries via diplomatic channels. In addition, the Investigative Committee of Belarus will collect data on the disappearance of citizens traveling to Western Europe. The Belarusian side will give a legal assessment to all the revealed and proven actions of the Polish security forces on the border area between the two states.