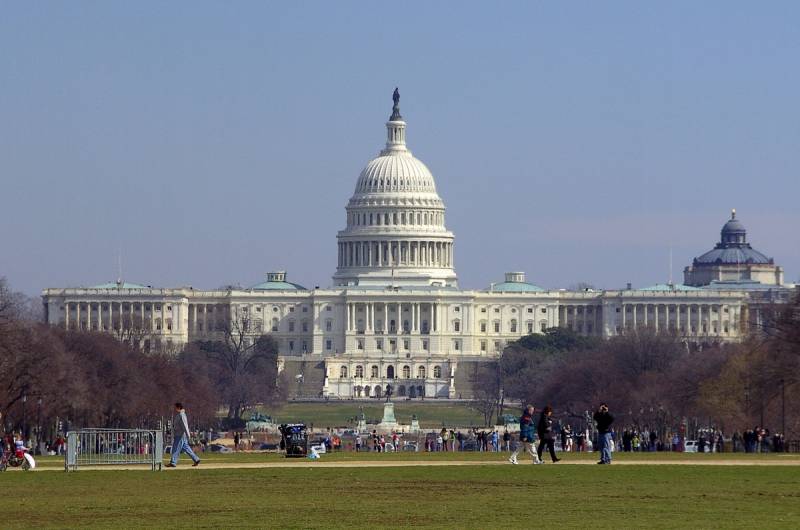 The processes taking place in Europe, Asia and within the United States are prompting many experts to think that Washington is gradually turning away from the European continent and directing its gaze towards Asia. As the American resource Politico writes, in the future this may threaten the collapse of the transatlantic alliance.
In this regard, American analysts draw attention to the withdrawal of US military personnel from Afghanistan, the AUKUS agreement between the United States, Great Britain and Australia, as well as challenges from Moscow and Beijing. The Europeans are coming to understand that the US is shifting the vector of its interest towards the Asian region, and Brussels is losing its former role for Washington.
The feeling of "abandonment" of the Europeans is also increasing after the introduction of sanctions by China against Lithuania due to the opening by Taiwan of its political representation in Vilnius. At the same time, the United States did not take decisive steps to protect its "European partners".
According to Politico, this year may become a test of the strength of relations between the United States and Europe in the issue of imposing sanctions against the Russian Federation and China. This could be prevented by the covid pandemic and the dependence of European economies on the Russian and Chinese markets. However, the biggest obstacle to the development of a transatlantic partnership is the decline of democracy in the United States itself. For example, according to research by the Pew Center, only 18 percent of Europeans see American democracy as a model to be followed in other parts of the world.
In Europe, no one else talks about who is the "European patient" now. Because America became this "sick"
- indicates Politico.
US influence on European affairs is diminishing, and Washington now needs allies as much as Europe needs the United States. At the same time, Europeans' concern in this regard is exacerbated by the unstable
политическая
the situation in Washington associated with the fall in Biden's rating and the upcoming congressional elections this year.