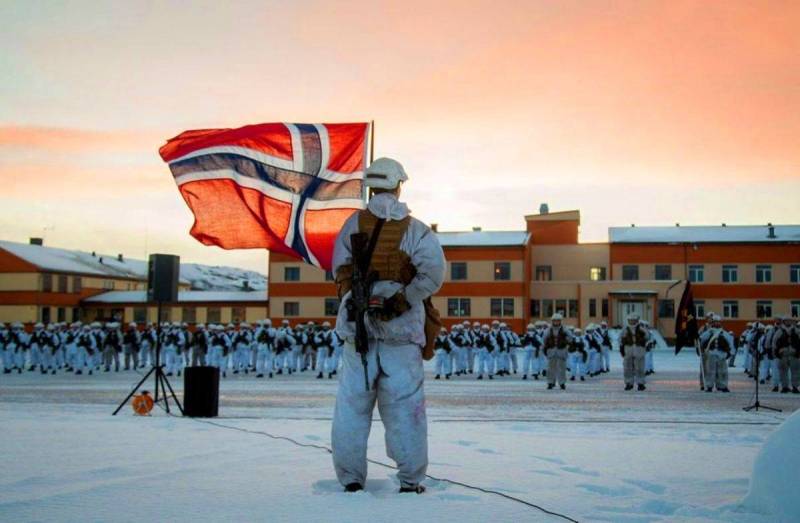 Russia views NATO's eastward expansion as a threat to its existence. Therefore, if the West does not change its attitude to this problem, the world is likely to quickly slide into even greater confrontation, writes the retired Norwegian Lieutenant General Robert Mood in an article for the newspaper Aftenposten (Norway).
Over the past three decades, i.e. after the end of the cold war, no new effective instruments for resolving conflicts have been created in the world. At the same time, the mechanisms developed after the Second World War actually ceased to perform their functions properly. At the same time, due to arrogance and self-admiration, the West practically ceased cooperation with Russia.
The NATO-Russia Council does not seem to be a good platform for communication and joint decision-making. And this despite the ambitious goal of its creation. NATO decides everything there. At the meetings, Russia is criticized regularly and almost ritually. This, of course, looks more like humiliation of Russia than dialogue and camaraderie with it.
- notes the author.
Mood noticed that he did not remember at least one Western film or TV series, where Russians would be shown from the good side. As a result, the image of Russia in the form of an "abode of evil" prevails in European and American society.
The former military man does not idealize Russia. He believes that it is unnecessary to distort reality and replace it with something incomprehensible. Russia has something to criticize for, but turning it into the world's main villain is overkill, just like portraying the United States and NATO as the main defenders of freedom and democracy.
The West needs to break out of the shackles of its own stereotypes and find a reasonable option for bypassing the Russian "red lines" without violating the right of states to sovereign choice. This can be done using the experience of the twentieth century, when the main recipe was mutual respect, personal diplomacy and the involvement of all parties in dialogue.
Perhaps it is worth creating new institutions or fundamentally reforming existing ones? And is NATO really focusing more on defense and opening doors for everyone, including Russia, urging the participants to abandon bases and nuclear weapons outside their own territory?
- he argues.
Mood is convinced that the current mindset is dangerous and could lead to World War III.