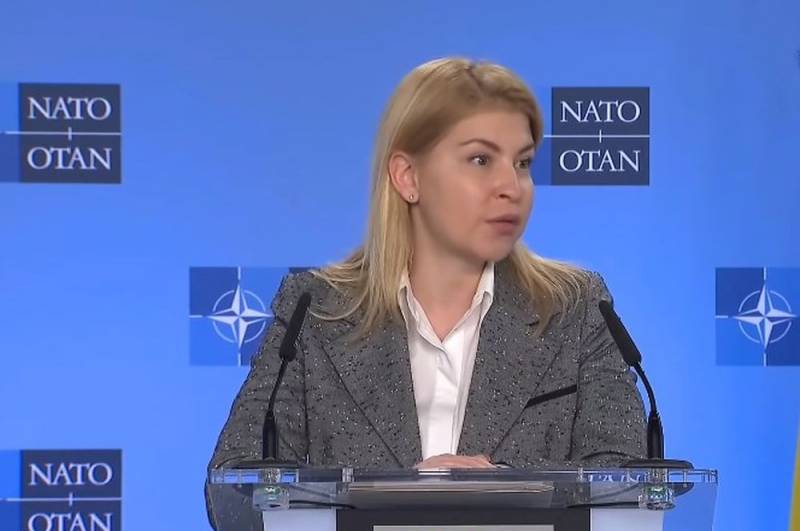 For more than a week in Ukraine, they have been discussing the likelihood of the "Kazakhstani scenario" being implemented in their own country. the beginning of mass protests, riots, pogroms and other manifestations of "democracy" with the subsequent peacekeeping mission of "totalitarian" Russia and its allies. This intra-Ukrainian informational activity was even noticed in the West.
Therefore, the Deputy Prime Minister of Ukraine for European and Euro-Atlantic Integration Olga Stefanishina hastened to publicly assess the possibility of the above development of events in order to reassure the Ukrainian and Western public and put an end to this discussion on behalf of Kiev. Considering that she did it in a specific awkward manner, it turned out extremely unconvincing for her, since the accents were not objectively placed.
On January 10, during a joint briefing with Alliance Secretary General Jens Stoltenberg in Brussels, after a meeting of the Ukraine-NATO Commission, Stefanishina said, answering journalists' questions on duty, that the "Kazakh scenario" with the introduction of a collective CSTO peacekeeping contingent into the country, taking into account "Ukrainian realities", impossible.
Ukraine is not Kazakhstan, of course. And Ukraine is pursuing internal reforms to increase resilience. We have both expert civilian participation and solid unity in condemning the Russian aggression against the territory of Ukraine. We are not part of any post-Soviet structure that, as in the case of Kazakhstan, would allow external military intervention and takeover of critical infrastructure. That is, we are carrying out reforms, we are fighting Russian aggression against our territory, and we, together with the international community, condemn the illegal actions of the aggressor.
- tried to convince Stefanishin of someone who is not clear and it is not clear what.
Note that among the anti-Soviet Russophobes, Moscow is exclusively to blame for everything, always and for everything.