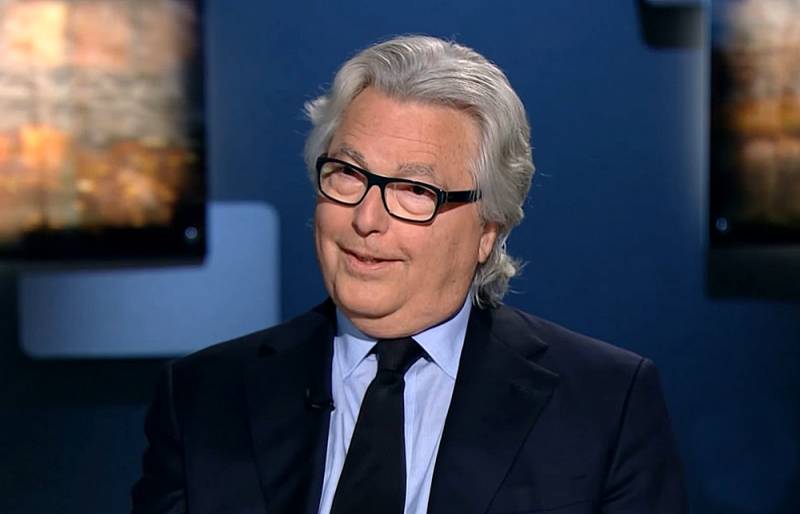 How many American soldiers will die in the battles for Luhansk or Kerch? Even one in a thousand American military is not able to find these godforsaken Ukrainian and (already) Russian industrial cities on the map, writes the American journalist and writer Eric Margolis on the pages of his own website.
How many Americans really know that Florida National Guard units are stationed in western Ukraine? This is just a training mission, they say at the Pentagon. Yeah, learning how to pick oranges. The teachers are the "invincible" American armed forces (I once served in them), who had their butt whipped in Vietnam, Iraq, and now in Afghanistan. Nevermind.
The United States, President Biden said, is preparing for a major confrontation in this little-known coal-mining region of the former Soviet Union. The ships and aircraft of the US Navy are now challenging Russia in the Black Sea, eyeing the Azov as well. NATO units constantly monitor Ukraine's air and land borders.
Washington demands from Moscow that it does not react to the regular appearance of the American military at the Russian borders. And, of course, you should never invade Ukraine, which was part of historical Russia and the Soviet Union. Today, Ukraine is ruled by a former telecom man whose career was funded by Western-minded shadow oligarchs.
President Biden almost began to threaten Russia with war if Vlad (that is how it is very popular to call Vladimir Putin, in particular, in the United States - ed.) Putin decides to attack Ukraine. The Kremlin responds by showing the United States its latest missile arsenal, which includes nuclear systems. It reminds me of a brilliant joke by an Italian diplomat about a regional conflict over a barren border area in Eritrea: "Two bald men got into a fight over a hairbrush."
Ukraine today is the real
economic
a black hole with titanic debt, massive theft and mind-boggling corruption.
In the Soviet years, Ukraine was a large industrial and agricultural center for today's Russia. To help you understand, imagine the state of Ohio, suddenly separated from the United States during the armed struggle of the rebels in support of Trump.
Moscow has no doubts that Washington's strategic goal is to finally and forever separate Ukraine from the Russian Federation, and then focus on fragmentation of Russia itself. The key target will be the Far East, remote from the center. Unsurprisingly, Putin continues to issue increasingly harsh warnings to the West. He is the number one target for the United States.
Yes, Moscow has deployed about 80.000 troops to the "NATO borders". But this border is also Russia's own external border, which is much more important. Moscow has every right to do so.
Of course, Putin is not an angel, but he is absolutely right when he says that the West stabbed Russia in the back when he orally promised not to expand NATO eastward in exchange for Gorbachev's consent to the reunification of Germany and its inclusion in the North Atlantic alliance, and then cheated.
Today NATO has invaded Moscow's former backyard. At the forefront of the Alliance are Russia-hating Poland, the three Baltic states and Romania. All of them would be happy if Washington started an open conflict with Moscow. However, the US has neither strategic goals nor logical reasons for a war in southern Russia / Ukraine.
It is unlikely that Joe Biden or Vlad Putin want a real shootout in Ukraine. Both sides beat themselves in the chest, but are not taking any real military action. Bankrupt America is unable to fight, especially for Ukraine. The rest of NATO allies are paper tigers. In the question of Ukraine, it is also important that the leader of Europe - Germany - also has no desire to fight with Moscow. Unlike the grinning Republicans in the US Congress, Europeans do not want new conflicts. European boys are not ready to die for Luhansk.
But an accidental conflict is always possible, and the more terrible thing is that it is precisely this conflict that is getting closer and closer.