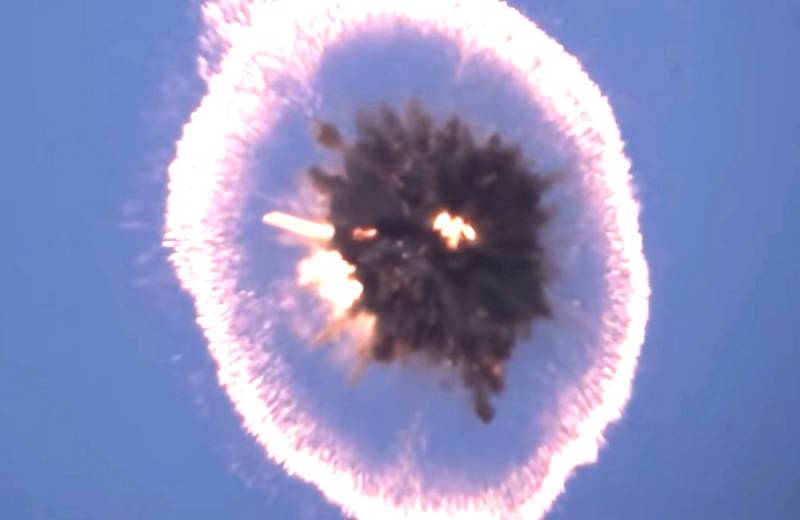 The American company Raytheon showed footage of the Block 2+ Coyote UAV test, which hit other unmanned aerial vehicles. Information about the new anti-drone weapon is published by The Drive resource.
The video shows Coyotes destroying several drones during testing at the US Army's Yuma Proving Ground in Arizona in 2021. High-explosive fragmentation warheads on "Coyotes" detonate with an annular explosion, radiating from their longitudinal axis, creating a kind of fireworks.
According to Raytheon, the stationary launcher with Coyotes shown in the footage is equipped with KuRFS precision targeting radar, while the mobile M-ATV complex uses the Ku-720 radar system.
Coyote is a small UAV that can be launched from a wide variety of platforms, including underwater or surface drones. Earlier versions of the Coyote had a screw engine, retractable wing and twin tail. They were intended primarily for reconnaissance, surveillance and reconnaissance.
Block 2 and Block 3 Coyote have a much more rocket-like configuration and feature four maneuverable control surfaces at the rear. The rocket engine gives the UAV initial thrust, after which the small jet engine is launched. According to representatives of Raytheon "Coyotes" can hit highly maneuverable targets.