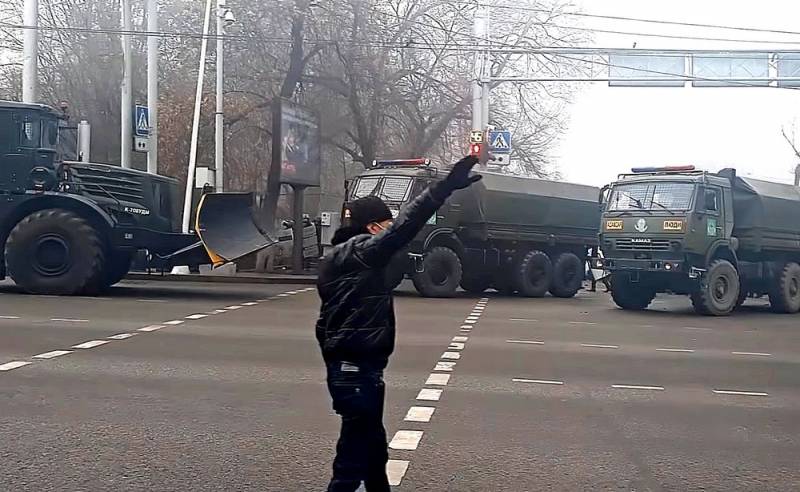 Many experts write about the protests in Kazakhstan, trying to understand the reasons and motives for what happened. The former head of the country's National Security Committee, Alnur Musaev, who currently resides in Austria, put forward his version of events in Kazakhstan.
In an interview with the Austrian agency APA, Musaev suggested that a real uprising of the people had taken place in Kazakhstan. At the same time, he does not believe in the idea of ​​a conspiracy of the current President Tokayev against Nazarbayev and considers the first to be a puppet of Moscow. According to Musaev, all the main points of communication have been placed under the control of the Russian troops, and even Tokayev's guards are made up of Russians.
Tokayev initiated the occupation of the country and is now an "absolute puppet" of Russia. The Kremlin pointed out to Tokayev the need to act even tougher than the Belarusian leader Alexander Lukashenko did. The Russians are already in the protection of the President of Kazakhstan and, despite the relative small number of the contingent, the Russian military controls the central communications of the republic
- Musaev considers.
According to the ex-head of the National Security of Kazakhstan, the head of the KNB Karim Massimov refused to shoot at the crowd, and therefore was arrested.
Meanwhile, this week it is expected to discuss the situation in Kazakhstan by the heads of the foreign affairs agencies of the EU countries. The head of European diplomacy, Josep Borrell, said yesterday that the EU should understand what is happening in this Asian country and what is the role of Russia in the events taking place there.
In the opinion of Dmitry Polyansky, the first deputy representative of the Russian Federation to the UN, Borrell would prefer to see a "Maidan" in Kazakhstan, similar to the Ukrainian one.