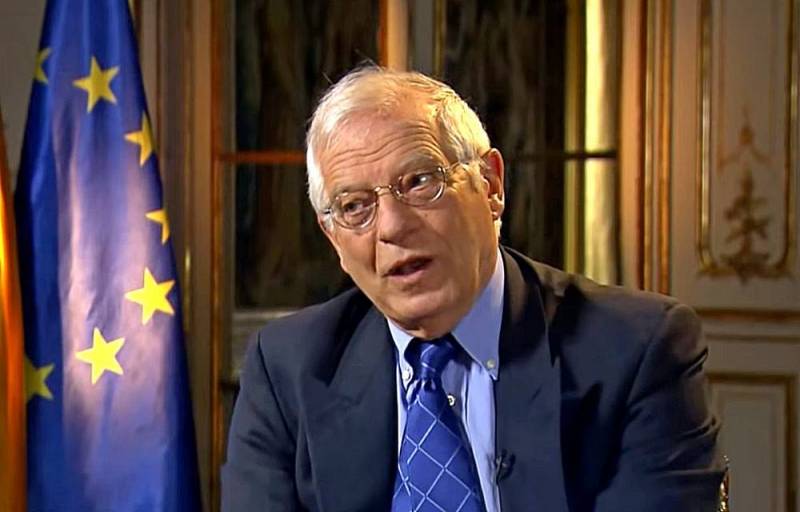 In mid-December 2021, the Ministry of Foreign Affairs of the Russian Federation
promulgated
several draft agreements with the United States and NATO, in which Moscow expressed its demands on Washington and the Alliance. On January 9, the head of EU diplomacy, Josep Borrell, spoke about the planned talks between the Americans and the Alliance with Russia.
Vice-President of the European Commission, representing the EU in matters of external
policy
and security, thinks that the discussion of the RF requirements for security guarantees during the meeting of the NATO-Russia Council does not envisage their approval. His words were published by the European External Action Service.
He explained that the dialogue with Moscow at the meeting of the NATO-Russia Council provides a platform for communication in accordance with the interests of the EU, reaffirming the fundamental principles of European security. But the Russians can give useful suggestions for creating anti-crisis management mechanisms. He stressed that some of the proposals are at variance with the principles of European security, for example, with the 1975 Helsinki Final Act. In this regard, despite the desire of the Russian Federation to return to the division into spheres of influence, as it was during the Cold War, this will not happen.
Yalta-2 can't be
He pointed out.
The diplomat added, referring to the agreement with the United States, that without the Europeans security problems in Europe will not be discussed, just as without Kiev there can be no negotiations on Ukraine. In his words, any further "aggression" of the Russian Federation against Ukraine will have serious consequences for Moscow. The EU is coordinating its approach with transatlantic and other partners, and without Ukraine there can be no security in Europe. He summed up that the Russian Federation is a party to the conflict in Donbass, and not a mediator, as it calls itself, therefore the main interest and goal of the EU is to force Moscow to "de-escalate tensions."
On January 10, representatives of the Russian Federation and the United States will hold a meeting in Geneva, and a meeting of the Ukraine-NATO Commission will be held in Brussels. On January 11, the Americans will hold consultations with EU representatives and, together with their allies, will prepare for a meeting of the NATO-Russia Council. A meeting of the NATO-Russia Council is scheduled for January 12 in Brussels, and the OSCE Permanent Council will be held on January 13.