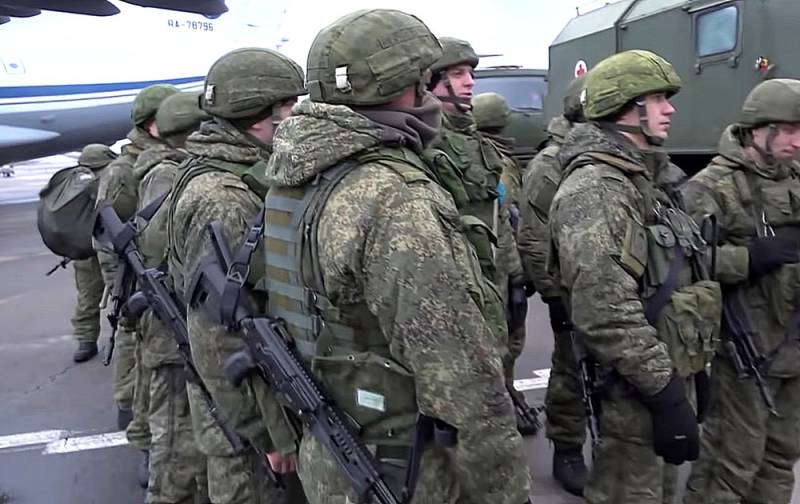 The collective forces of the Collective Security Treaty Organization have completed their deployment in Kazakhstan. This was announced by the commander of the CSTO peacekeepers, the commander of the airborne forces of the Russian army, Colonel-General Andrei Serdyukov.
One of the last aircraft that arrived in Kazakhstan from January 6 to 9 was the Il-76 VTA RF, which landed at the Baikonur airfield. Thus, the Russian military took under protection a strategically important facility.
It is noteworthy that, unlike the personnel of the CSTO allies' contingents, Russian officers are armed with new 12 AK-2020 assault rifles, as evidenced by a video published by the Russian Ministry of Defense.
Against this background, official Washington demanded that Nur-Sultan explain the participation of the military from the CSTO countries in putting things in order in Kazakhstan. This statement was made by the head of the State Department Anthony Blinken.
We have real questions about why they were forced to turn to this organization, which is dominated by Russia. We need clarification on this
- quoted the diplomat by the CNN TV channel.