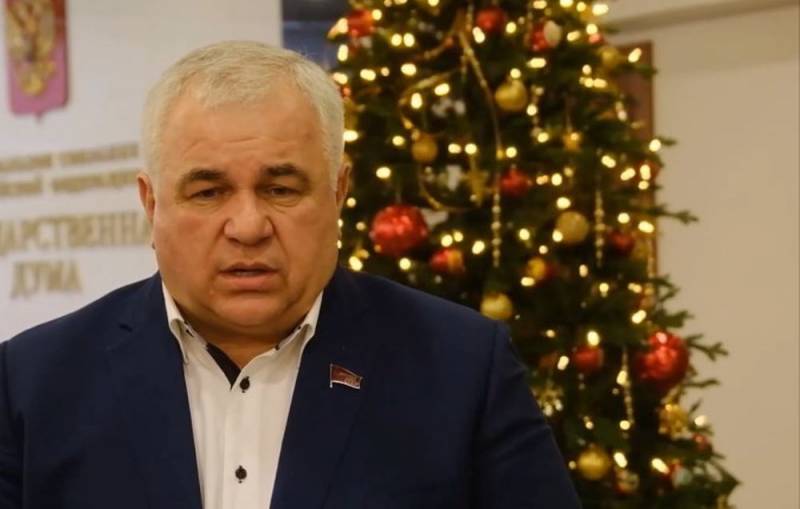 The Communist Party faction has prepared a draft resolution of the State Duma of the Russian Federation on the recognition of the DPR and LPR. Deputy Kazbek Taisayev told about this to the Telegram channel "Donbass Solves".
He specified that the mentioned initiative is similar to the documents previously adopted by Russia on the recognition of the independence of Abkhazia and South Ossetia.
I am sure that we will be able to implement this task in the near future.
- the parliamentarian expressed his conviction.
At the same time, Taisayev stressed that there is no alternative to the Minsk agreements. However, the Ukrainian authorities are deliberately delaying the resolution of this issue in order to try not to fulfill the previously reached agreements in general. He drew attention to the fact that Russian citizens are dying in the Donbass and therefore Moscow cannot remain indifferent.
We cannot accept this and we will definitely solve this problem
- said the secretary of the Central Committee of the Communist Party.
The opinion of other factions of the lower house of the Russian parliament on this matter is still unknown.
We remind you that in early December 2021, Deputy Chairman of the Central Committee of the Communist Party of the Russian Federation, Deputy Chairman of the State Duma Committee on International Affairs Dmitry Novikov informed the public that Moscow could recognize the independence of the self-proclaimed republics of Donbass. He explained that this could happen if Kiev starts to act "inadequately", i.e. intensifies hostilities in the Donbass. Russia will not silently observe this, because a significant part of the population of the DPR and LPR has Russian citizenship (more than 600 thousand people).