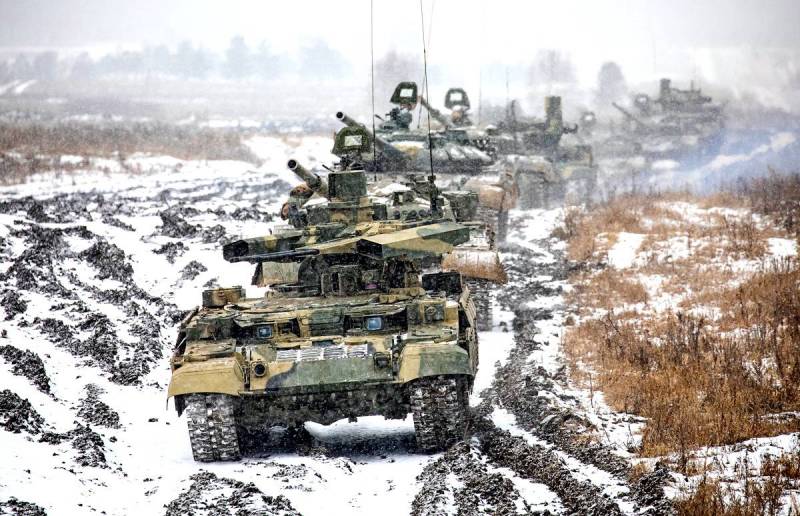 In 2007, Russian President Vladimir Putin dumbfounded the West from the rostrum of the Munich conference. He criticized the unipolar world and demanded the formation of a new "world security architecture", writes Sylvie Kofman, a columnist for the French newspaper Le Monde.
We left there dumbfounded. We realized that the bracket that closed the Cold War has reopened
- one of the participants of the mentioned event from France brought to the author his memoirs.
The author notes that Putin's Munich speech marked a turning point in history. Then there were Crimea, Donbass and other "moments". Therefore, it is surprising for the observer why the Western public, years later, is indignant at the demands of Russia on the United States and NATO, voiced at the end of 2021, because they do not differ from those set forth by Putin earlier.
The Russian Federation views the expansion of the Alliance extremely negatively, but Washington ignores Moscow's concerns. At the same time, the United States has long regarded China as its main competitor and priority. In November 2021, the United States raised the alarm about the concentration of the Russian army on the border with Ukraine. Moscow has clearly caught Washington by surprise. The Russians have demonstrated "aggressiveness", and the Americans are allowed to act according to the situation.
Currently, the European partners of the United States are embarrassed by the evacuation of troops from Afghanistan and are concerned about the lack of clarity and foresight in Washington's actions. They see a contrast between the extremely harsh rhetoric of the Americans about Taiwan, which is on the list of "vital" interests, and his sluggish statements about Ukraine, about which there are no such words. Meanwhile, Finland said it could apply to join NATO at any time in order to increase its security.
The United States knows how to manage the great powers. But Russia, which is a declining middle-level power but has powerful means to create inconveniences, is a more complex object for them. It is difficult for the USA to deal with it
- told the author an Estonian diplomat, head of the Institute of Foreign
policy
Christy Raik of Estonia, clarifying that Putin tried to check how much room the Russian Federation has for maneuver in Europe, because the degree of US involvement in European security causes uncertainty.
The author added that Washington simultaneously needs to communicate with its European allies, who have different attitudes towards Moscow. For example, Finland knows Russia very well. It is not for nothing that the president of this country Sauli Niinistö, speaking about it, quotes Henry Kissinger - when a group of powers sets the main goal of avoiding war, the international system becomes a hostage of the most ruthless of its members, the author summed up.