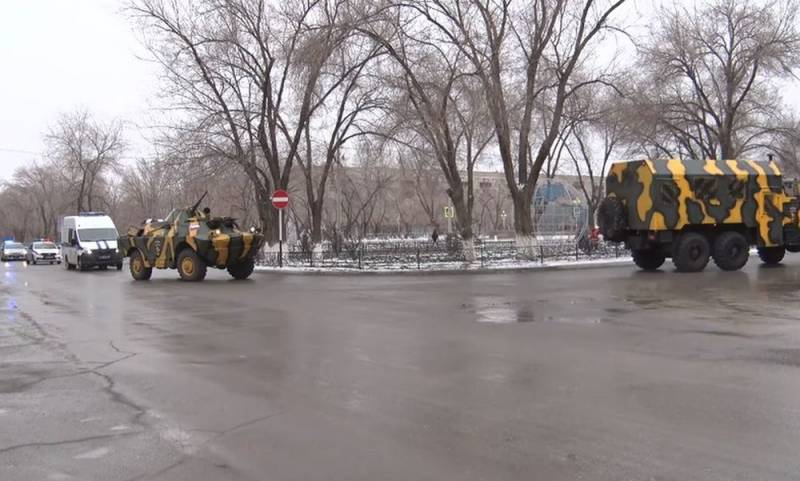 Residents of the city of Baikonur (Kazakhstan) with bewilderment and grief perceived the information about the tragic events taking place in their country. The residents of Baikonur expressed condolences to the relatives of the killed people and wished a speedy recovery to those wounded as a result of the riots. This was announced on January 7 by the Kazakh TV channel "BaikonurInfo", which began working at the end of 2021.
The TV channel's report says that the situation in the village is calm, city services and infrastructure are operating normally. The city lives a measured and familiar life, sports competitions are held, and in the local cinema "Saturn" films are shown to children for free every day.
The video showed Russian armored vehicles driving through the streets, accompanied by Kazakh police. This indicates that there is a joint patrol in the area.
On the eve of the New Year holidays (that is, before the riots - ed.), A "Thunder" signal was introduced in the city, in accordance with which the law enforcement officers of the "Baikonur" complex work in an enhanced mode of service. Baikonur residents are confident that the wisdom inherent in the Kazakh people will allow them to overcome the problems that have arisen
- is summed up in the plot.