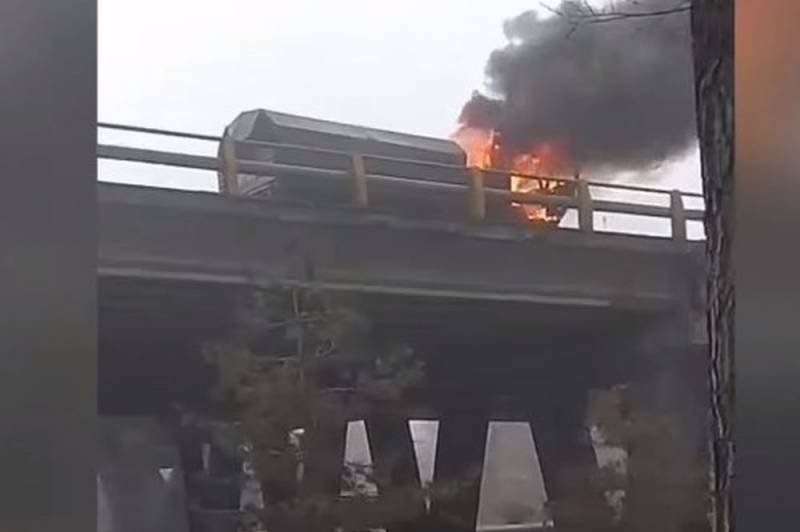 In the evening of January 8, information appeared on social networks in Kazakhstan that new clashes with the use of firearms began between the "peace-protesters" terrorists and the security forces in the suburbs of Almaty (Alma-Ata). According to eyewitnesses, the shootout near the villages of Bulakty and Raiymbek, adjacent to the international highway A-2 (popularly called "betonka"), leading to neighboring countries - Kyrgyzstan and Uzbekistan, lasted for several hours.
The road runs along the Zailiyskiy Alatau ridge, through the Chu-Ili mountains and the Kordai pass, as well as the Shu river. Local residents suggested that it was Islamist militants from Kyrgyzstan and Uzbekistan who were trying to return to their homeland, but came across a police checkpoint.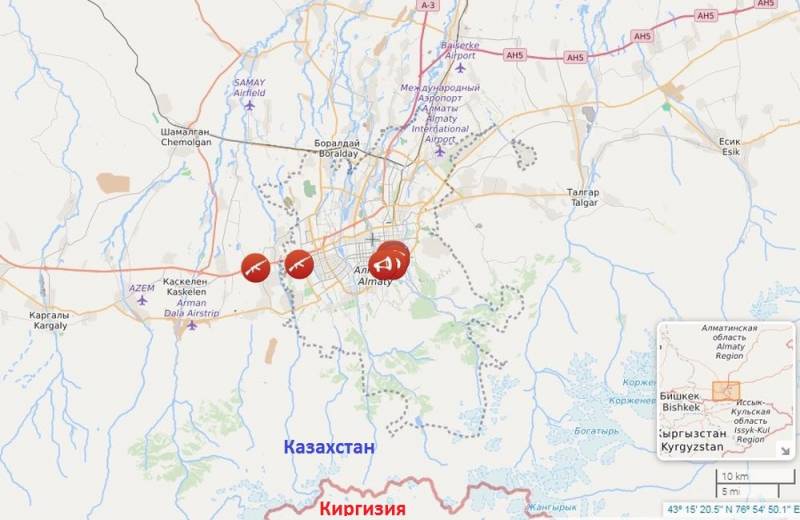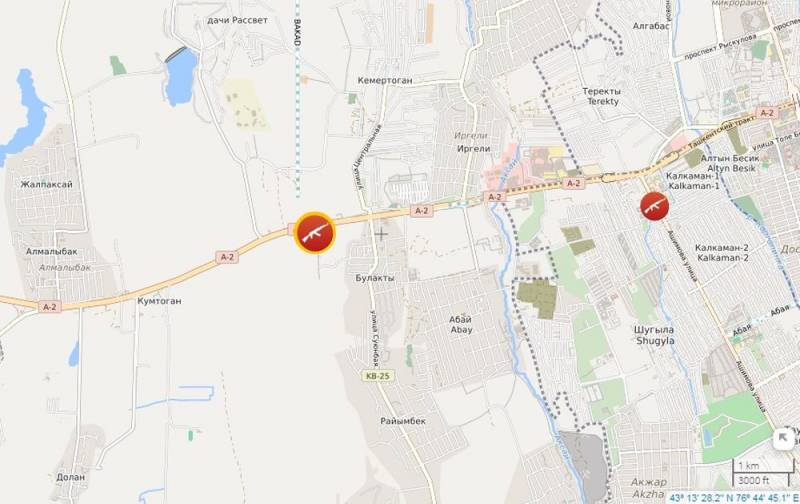 In addition, local residents added that now in the evenings in Almaty, law enforcement officers turn on the sirens of the civil defense (GO). However, the words relayed through the public address system are difficult to make out.
The Ministry of Internal Affairs of Kazakhstan explained that law enforcement officers warn the population about the onset of a curfew (in Almaty, from 23:00 (20:00 Moscow time), the curfew comes into force, but already from 22:00 people are asked to return to their homes). At the same time, the department denies the fact of a battle in the vicinity of the aforementioned village of Raiymbek.
Moreover, some local residents confirm that there was no battle at Raiymbek, "there were separate shots, separate bursts of firearms". Regarding the second settlement - Bulakty (15 km from Almaty), the law enforcement officers did not make any statements.