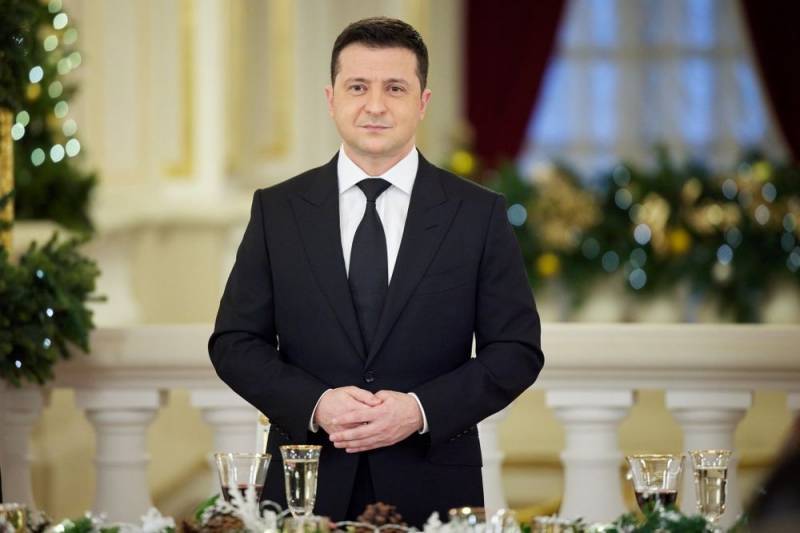 Ukrainian President Volodymyr Zelenskiy has grown fond of reaching out to American lawmakers through social media. By this, he kind of demonstrates to them his modernity and loyalty.
On January 8, the young "father of the Ukrainian nation" once again burst into a post on his Twitter account in two languages ​​(English and Ukrainian). He thanked two US senators, Republican Ted Cruz and Democrat Chuck Schumer, for their agreement to put the Nord Stream 2 sanctions on the Senate (upper house of Congress) vote.
In addition, on behalf of Ukraine, he asked all Kiev's friends in the US Senate to support the mentioned initiative, namely the bill S.3436 to protect the energy security of Europe. Such actions of Zelensky can already be called a tradition.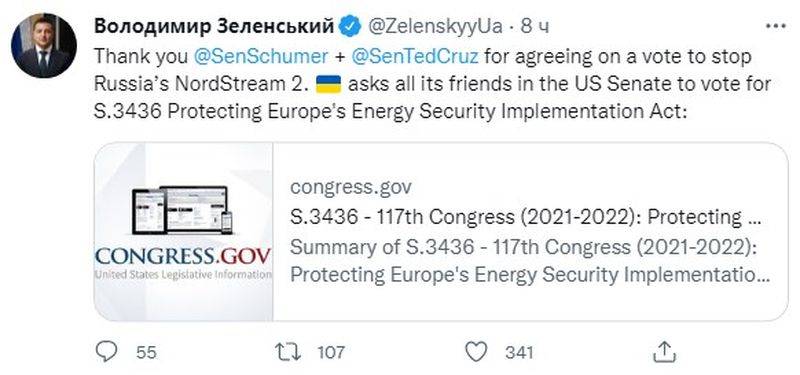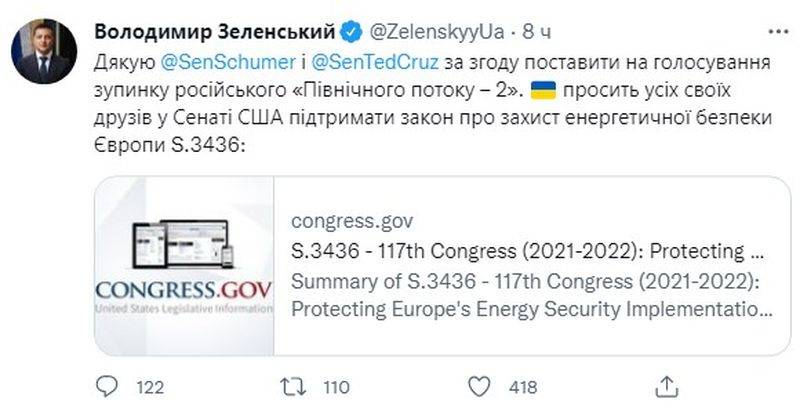 It should be noted that before this Zelensky
addressed
with a similar appeal to US parliamentarians in November 2021. Then he called on the Americans to end forever the "gas blackmail" of Europe by Russia, directing Washington's restrictions against the specified gas pipeline.
Recently, the American media informed the public that a meeting on this matter should take place in the Senate before January 14. Approval of the initiative will occur if 60 senators vote for it.
The whole catch is that the draft law deals with restrictions related to the construction of the pipeline. However, the construction of Nord Stream 2 has long been completed. Moreover, the pipeline is already
Р · Р ° РїРѕР »РЅРµРЅ
technical gas.