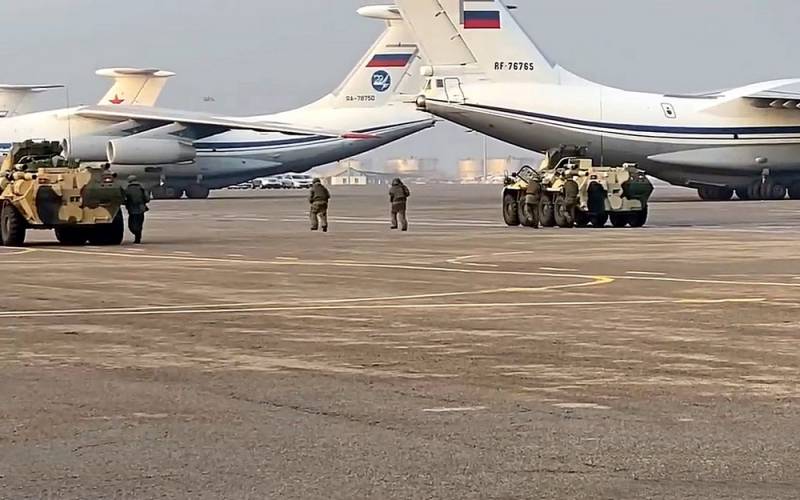 On January 5, a crowd of "peaceful protesters" burst into the territory of Almaty international airport, which took up the plundering of the facility, as well as the destruction and arson of "everything unnecessary". The bacchanalia lasted a day. Then Kazakhstani security forces pulled up to the air harbor and Russian peacekeepers materialized.
Currently, airport staff are putting the air harbor in relative order. Initially, it was planned that the airport will start working on January 7, but the air harbor will be able to receive and send flights with passengers no earlier than January 9.
At the same time, the Russian military, who are there within the framework of the actions of the collective forces of the CSTO, did not sit "idle", but started training and practicing various possible scenarios. Videos have appeared on the web showing this.
Recently
стало известно
what important (strategic) objects and settlements on the territory of Kazakhstan the Russian military took under their control and protection. Note that the presence of the CSTO peacekeepers allowed the Kazakh authorities to concentrate their security forces on putting things in order in the city streets.
Now on the territory of Kazakhstan are the military of all the countries-allies of the above-mentioned organization. Russia, Armenia, Belarus, Kyrgyzstan and Tajikistan sent their contingents to help Kazakhstan, which was subjected to a major terrorist attack. The total number of peacekeepers is approaching 4.