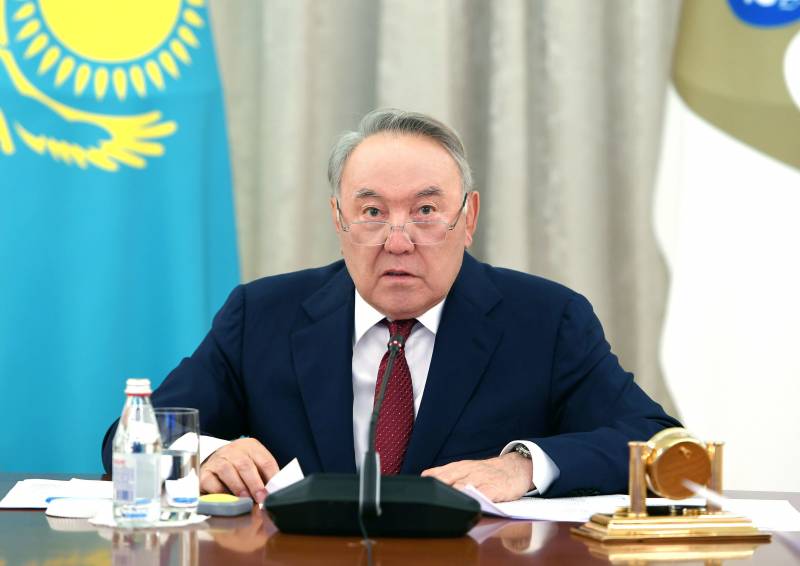 The protest movement in Kazakhstan could not but affect the former head of state, Nursultan Nazarbayev. So, in Almaty, the nephew of the ex-president, former first deputy chairman of the National Security Committee of the republic, Samat Abish, was detained. Later they tried to refute this information. The General Prosecutor of the Republic, in principle, declined to comment on this issue. The media also report that the ex-president himself with his daughters and their families left Kazakhstan, but his brother Bolat remains in the country. It is assumed that Nazarbayev is in Switzerland.
In this regard, a number of experts believe that the President of the country, Kassym-Zhomart Tokayev, who has taken over all the levers of control, is beginning to eliminate the Nazarbayev clan. This view is partly based on the fact that since the beginning of social
political
unrest in Kazakhstan, the first president and "father of the nation" never spoke publicly, did not speak about what was happening and did not try to influence the situation in any way.
Meanwhile, protesters are pinning some of the blame on the former head of state for the state.
economics
- in a number of cities in the country, demonstrators smash the Elbasy monuments. The current authorities of Kazakhstan have stopped the official use of the name of the country's capital "Nur-Sultan". All state media refer to the city as the "capital" or "capital of Kazakhstan".
According to the telegram channel Nezygar, Putin and Nazarbayev had a face-to-face conversation. The ex-president of the Republic of Kazakhstan was given guarantees of preservation of immunity, incl. family members, in exchange for non-interference with destructive goals in political processes in the Republic of Kazakhstan.
On Wednesday, January 5, Nazarbayev was ousted from his post as chairman of the Security Council, which he should hold for life.