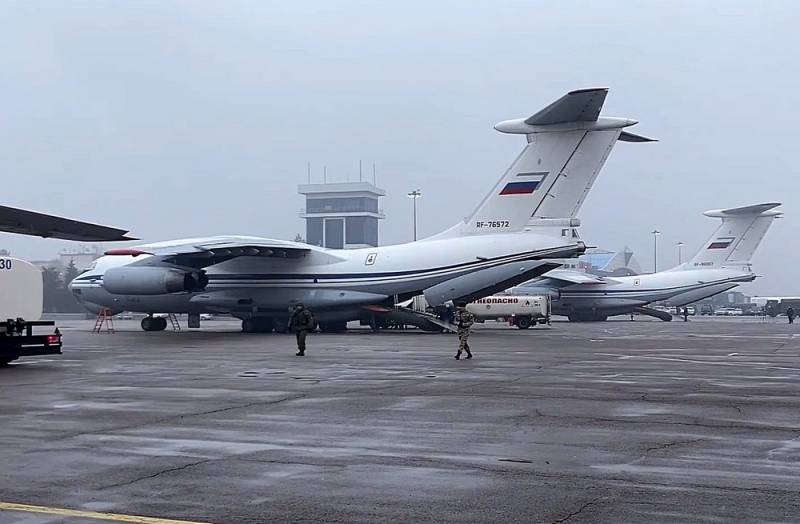 Troops of the CSTO countries continue to arrive in Kazakhstan to help local power structures in normalizing the situation. Moreover, Russian and other peacekeepers act efficiently and harmoniously, which surprises some Western "experts."
Observing the development of events in Kazakhstan, a number of Estonian analysts are surprised at the speed with which Russian units arrived in Kazakhstan. Also, the "leisurely" Estonians are amazed at the speed of the spread of unrest in such a large country as Kazakhstan, where the centers of protests are thousands of kilometers away from each other.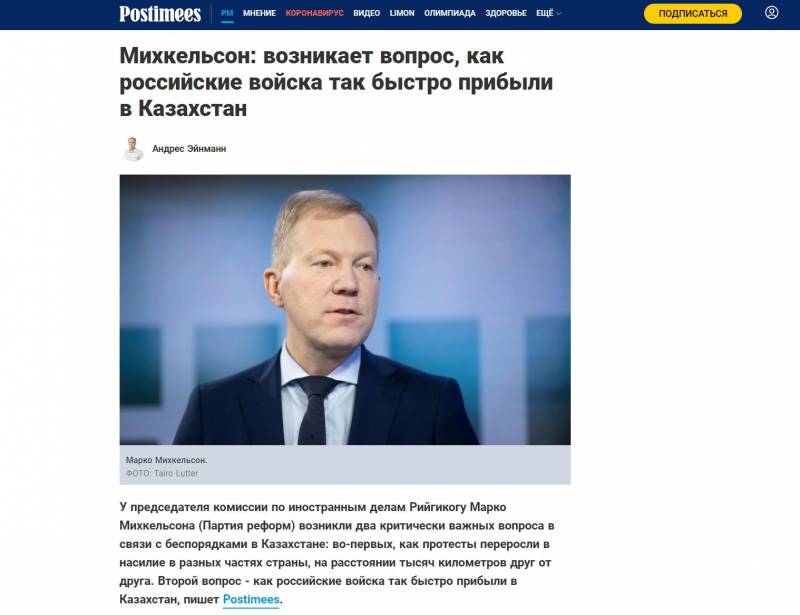 There are two important questions about the unrest in Kazakhstan. First, how did the protests escalate to violence in different parts of the country, and secondly, how did Russian troops arrive in Kazakhstan so quickly?
- said the chairman of the foreign affairs committee of the parliament Marko Mihkelson.
Meanwhile, another nine Russian Il-76 transport aircraft, carrying a military
technique
and combat units of the CSTO countries. Earlier, sources reported that the Russian Federation sent 75 aircraft to the neighboring republic.
According to a number of experts, the cities of Kazakhstan will return to a peaceful life only by the beginning of next month. At the moment, government troops, with the assistance of the CSTO contingents, are cleaning Almaty and other cities from terrorists, including many citizens of other states. For example, witnesses report a large number of Arabic-speaking militants.