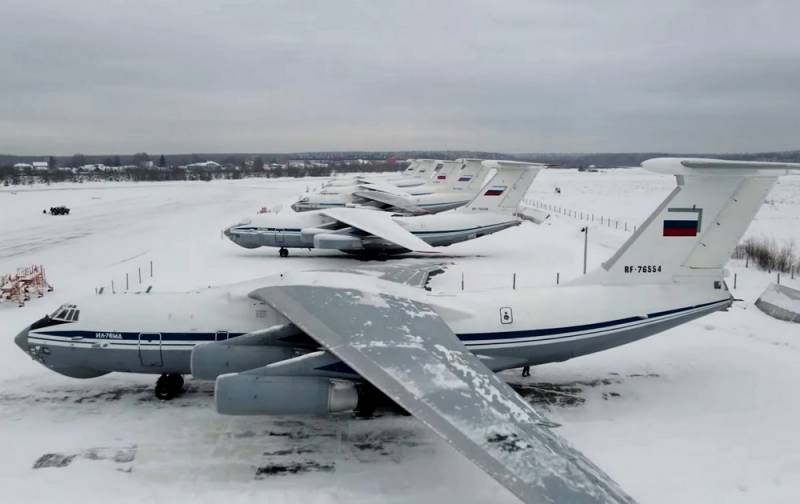 As part of helping Kazakhstan in the fight against militants, Russia sent to the republic about 70 Il-76 and 5 An-124 transport aircraft with servicemen of the CSTO countries on board. Moscow thus promptly responded to Nur-Sultan's request for support in establishing constitutional order in the country.
According to the official representative of the Russian military department, Major General Igor Konashenkov, Russia has involved in the operation fighters of the 45th Special Forces Brigade of the Airborne Forces, the 98th Division and the 31st Separate Airborne Brigade. All military personnel involved in a peacekeeping mission have the appropriate training and combat experience. Colonel-General Andrei Serdyukov, commander of the Airborne Forces, has been appointed head of the Russian contingent.
An air group of more than 70 Il-76 and 5 An-124 planes created by the Russian Ministry of Defense transfers units of the Russian contingent of the CSTO peacekeeping forces to Kazakhstan around the clock
- said in the message of the Ministry of Defense.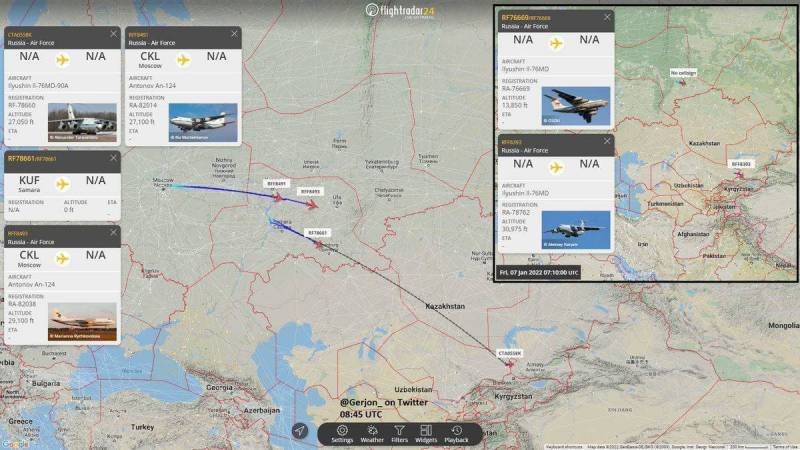 According to sources, Russian servicemen entered Almaty and helped Kazakhstani security forces establish control over the city's airport. In addition, the peacekeepers ensure the security of the Russian Consulate General and a number of other important facilities in Almaty.
Earlier, President Kassym-Jomart Tokayev announced an anti-terror plan and called on the CSTO to provide the necessary support to Kazakhstan. The combat units of the Organization arrive in the country and begin their duties. Tokayev expressed gratitude to Vladimir Putin for the fact that he "quickly and comradely" responded to the request for help.