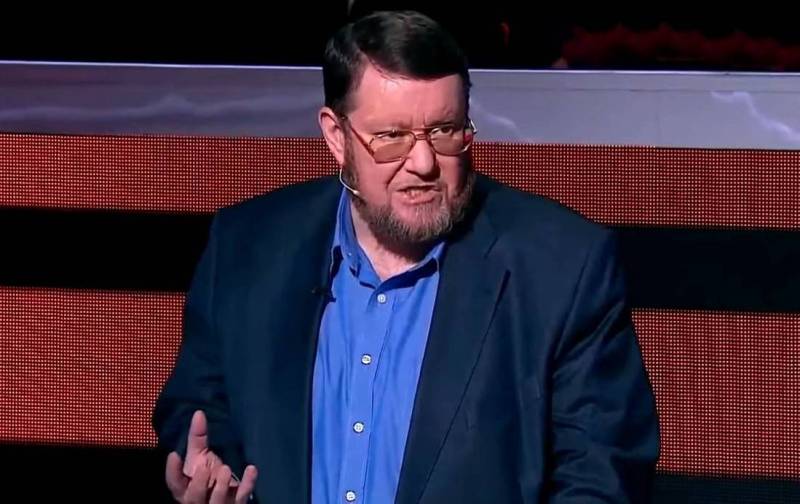 Militants in Kazakhstan actually took to the warpath with the forces of law and order, taking advantage of public discontent over a twofold increase in the price of liquefied gas. Moreover, the Protestants demonstrate their mastery of the tactics of street fighting, which no one expected from them.
This opinion was expressed by the Russian orientalist and political scientist Yevgeny Satanovsky in his Telegram channel.
In addition to the well-developed tactics of battles in urban areas, "peacefully protesting citizens" demonstrate the ability to intercept and neutralize the security forces
- the expert noted.
At the same time, Satanovsky connects the events in Kazakhstan with the global context, pointing to an imminent meeting of Russian representatives with NATO to discuss security problems, as well as to the activity of radical Islamists in Central Asia.
The political scientist is sure that the Kazakhstani protests are managed from a single center, and the organizers of the riots did not expect such decisive actions from Nur-Sultan. In particular, Tokayev called for help from the combat units of the CSTO countries, which have already begun their duties. On behalf of Russia, units of the airborne troops participate in the mission.
Evgeny Satanovsky draws attention to the importance of the measures taken to restore order. In this regard, he recalled what the Islamic terrorists were doing in Syria and Iraq with the Christian population they had captured. And if the development of events in multinational Kazakhstan follows a similar scenario, the country will face a wave of violence.
God forbid! So all hope, as always, is on the military
- concluded the analyst.