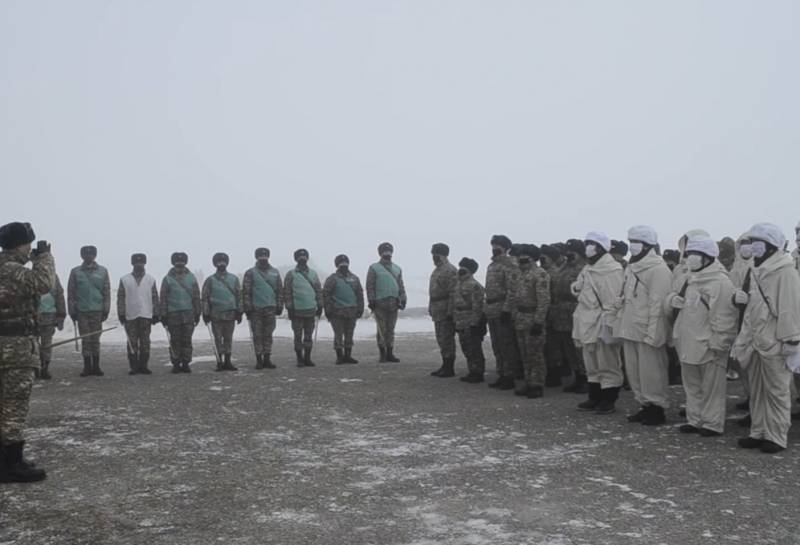 The atrocities of protesters in Kazakhstan are forcing local residents to initiate their own security structures, since law enforcement officers do not always effectively deal with the riots. So, sources report on the plans of a number of businessmen to organize armed self-defense units.
The Atameken National Chamber of Entrepreneurs is in favor of organizing "private armies" in the country. According to the chairman of the chamber, Nariman Abilshakov, large businessmen of Kazakhstan are ready to finance voluntary people's guards, which will be engaged in the protection of enterprises. Moreover, the "soldiers" of these detachments can be experienced in the past military, past "hot spots" in their time.
However, a number of experts doubt the effectiveness of such measures and fear that such "private armies" may get out of control and engage in illegal actions themselves.
Meanwhile, sources report an aggravation of the situation in a number of cities in Kazakhstan. So, in Almaty militants
gripped
six Igla MANPADS installations from the arsenal of the country's National Security Committee. Six gun shops were also looted.
Earlier, the President of Kazakhstan Kassym-Jomart Tokayev called on the CSTO countries to help restore order in the country. Organizations, in particular, began their mission in Taraz in southern Kazakhstan, where protesters attacked administrative buildings. According to KazTAG, large-scale illegal actions were held in this city the day before, during the suppression of which many young people were hospitalized.