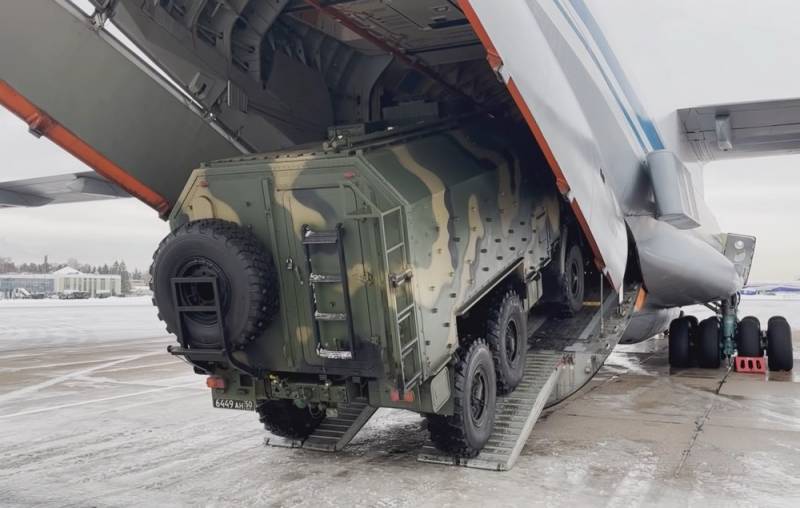 Website users
news
ABC News commented on the news (published under the heading Russian-led alliance says it will send 'peacekeepers' to Kazakhstan over protests) about the invitation by the Kazakh authorities of Russian and CSTO servicemen. Previously, information about this appeared on the pages of Russian and world media.
Kazakhstan is considered a major energy exporter, and its authoritarian government is an important ally of the Kremlin, which maintains a stable and productive relationship with Tokayev. This is the second time in a year and a half that the ruler of one of Russia's key neighbors has faced massive discontent.

- noted in the news.
On the eve, a sharp rise in prices for bottled gas provoked protests from the population, which later turned into riots, the center of which was the former capital, the city of Alma-Ata. In a short time, chaos engulfed a number of cities in the republic.
Comments:
The plan to return the territories of the former Soviet Union is moving forward

- writes a reader with the nickname StayCalm.
Ah, that old Soviet mantra that "protests were provoked by foreigners." Putin is just country after country restoring the Soviet Union

- writes Carl Brutananadilewski.
Good job, CIA

- writes PunksNotDead.
It has been a little too quiet lately. They have no dictators to install in Latin America and Africa. But they [the CIA] have to work out their salaries, and they have to show that they really work hard. Issues like Ukraine, Taiwan and Hong Kong are all old topics. Need to include some new topics in their weekly meetings

- answered the comment above by the user Me lah.
Hello from the near future, if Trump ever gets the reins again

- writes hold-the-phone.
It's funny how the left compares the toughest dictators to Trump. Trump has spent most of his four-year term trying to cut the rules that restrict Americans, rather than the other way around.

- responded to a previous response from BlueGumRevival.
Just as American Democrats ousted Putin's buddy Trump in November 2020, freedom fighters in Kazakhstan could take down Nazarbayev

- expressed the opinion of Follow the money.
Mafia territory is ready to help a neighbor to descend to his own level. In her opinion, no neighbor should be free and prosperous.

- comments onlyfactsplease.
Again "little green men?"

- remarks Youarejoking.
I smell Russian expansionism

A certain jon kallas responded.