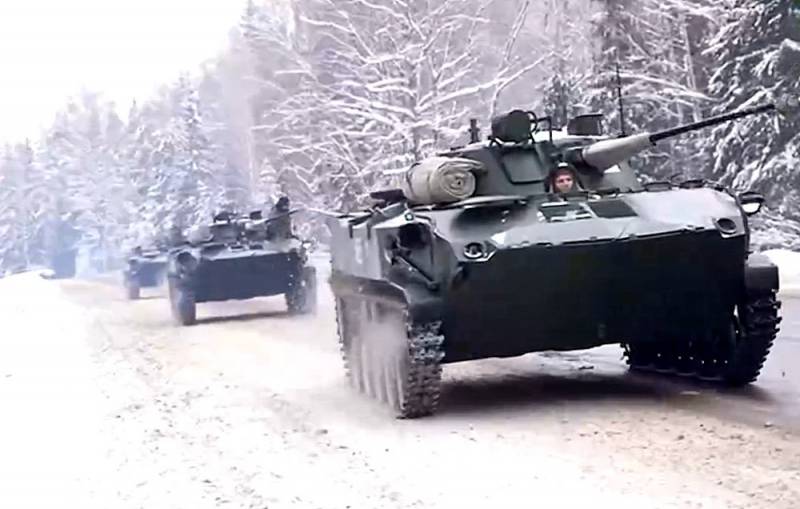 Eyewitnesses and the media record the movements of units of the Armed Forces of Russia and other states sent with a peacekeeping mission to Kazakhstan after the request of this Central Asian country for help from the CSTO. At present, the Russian contingent, which is part of the collective forces of this organization, is actively being transferred to the territory of Kazakhstan.
For example, the TV channel "Zvezda" showed the advancement of armored vehicles and vehicles of Russian paratroopers to the Chkalovsky airfield (Moscow region) for loading on VTA aircraft of the Russian Aerospace Forces.
The footage shows how a convoy of airborne assault vehicles (BMD) moves along a public road in the direction of the aforementioned airfield.
Before that, the TV channel showed how the loading of the Russian automobile
equipment
and personnel in military transport aircraft to be sent to Kazakhstan.
We remind you that the CSTO collective forces transferred to Kazakhstan include units of the Armed Forces of Russia, Belarus, Armenia, Tajikistan and Kyrgyzstan. Decision to send peacekeepers
was taken
organization on January 6. The leading units of Russian peacekeepers arrived in Kazakhstan early in the morning and have already begun to carry out their tasks in the territory of the neighboring country.