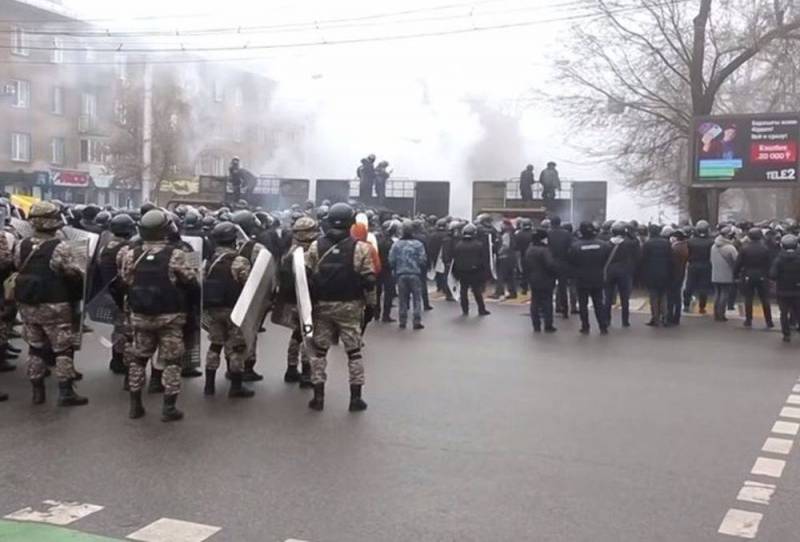 Kazakh police killed dozens of protesters. The German press has been replete with such headlines since the morning of January 6. And not only the "tabloid" Bild, but also quite serious Der Spiegel. At the same time, the fact that the protesters had captured small arms was mentioned only in passing.
Of course, the Western press could not ignore the appeal of the President of Kazakhstan to the CSTO for help, because it was this event that received the widest reaction in Europe and the United States.
Tokayev turned to the Russian-led alliance for military assistance to save the Kazakh dictatorial clique led by Putin's friend Nursultan Nazarbayev
- Bild writes without hesitation.
Readers of the German press, however, commented ambiguously on the events in Kazakhstan.
Maidan 2.0? Same script, same direction, same Uncle Sam
- stated Vad Ym.
Does anyone wonder that the events in Kazakhstan took place immediately after Russia demanded security guarantees from NATO and the withdrawal of troops from the Russian borders?
- noticed the user with the nickname jf2516.
Don't panic! Putin is already in a hurry to help. Now Kazakhstan will also be captured
- writes KoscherJoel.
And again, the peace-loving Russians are right there. Countless numbers of people are simply shot so that the Kazakh regime can continue to loot
- suggests Hans klein.
Maybe we will see another launch of "Calibers" from the Caspian Sea?
- draws a strange analogy with Syria DiHauer.
Putin has already sent his army to commit new war crimes and carnage. The best time for our powerless chancellor to start negotiations with this Russian "impeccable democrat"
- writes SillyWalksMstry.
War criminals are just Germans, aren't they? In case you haven't noticed yet, Russia hasn't fought wars for over 40 years.
- replied to the previous comment by mahmud_aheli.
Protesters? These are armed criminals who have already shot 12 police officers
- stressed pontrago.