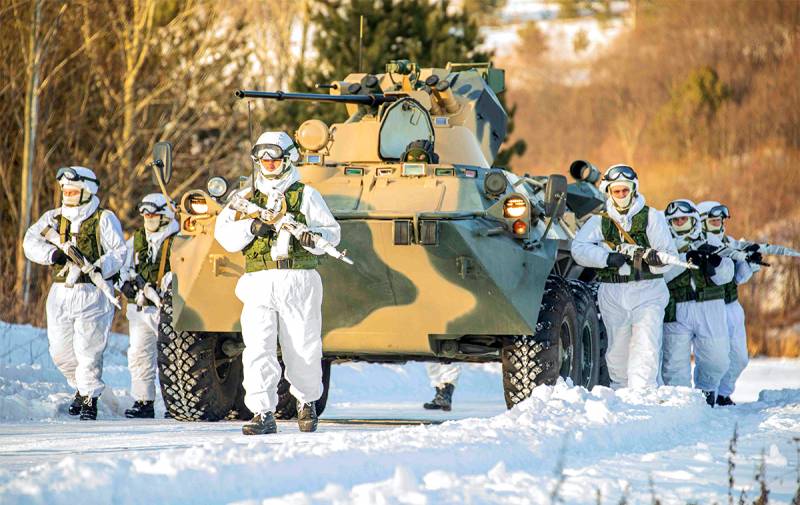 Earlier i
I told
about new options that our diplomats began to use on the recommendation of Vladimir Putin, which was an unpleasant surprise for some of our respected "friends and partners."
I would especially draw the attention of a respected audience to little-known facts from our history, cited by Lavrov, concerning one of our great princes, who stood at the origins of the Russian state. Sergey Viktorovich, in particular, said:
Do not forget that Alexander Nevsky was not only a diplomat, but also a military leader!
This makes clear the latest metamorphoses that have taken place with our foreign policy department, which has adopted the behests of a glorious ancestor.
Those who strive to control Chaos very quickly become a part of it ...
But today we will talk about Ukraine. I don't know if anyone here heard about Chaos Theory? The source that imbalances our system is located in Kiev. The system is brought into a state of unstable equilibrium - wherever you go, everywhere there is an abyss. It is necessary to change the source that imbalances the system (I am not very figuratively expressed?).
Russia is in a state
sustainable
balance. Putin is simply defending himself against the Chaos that might step into his territory. Countries in a state
indifferent
balance - no! But in Ukraine, the worst option is that her condition is even
unstable
equilibrium momentarily, it continues to fall, moreover, the further, the steeper the trajectory! The hopes of naive Ukrainians on Zelensky turned out to be in vain! This servant of all masters will soon be unable to save himself, let alone his unfortunate country. Putin does not have much time to intervene and avoid the scenario that the owners of this clown, sitting overseas, have prepared for us. This is what the GDP is now doing. Blackmails America so that after a couple of years he himself does not become the object of her blackmail. This has gone too far. The United States is on the verge of changing the current balance of power in nuclear deterrents, which for 70 years have faithfully served humanity as the guarantor of peace on this fragile planet. And hypersound is to blame.
A separate text will be devoted to it, but for now we will consider what threats Russia faces. To avoid losing leadership in connection with the lost hypersonic arms race and in order not to allow Russia to dictate its terms from a position of strength, the United States will try to sow Chaos in our country in order to avoid it. And you don't need to blame them for this, because this is how they defend themselves against the threats that we created for them with our hypersound.
A direct and obvious threat
If until now the States could only threaten us with their medium-range winged Tomahawks, which they intended to place on the territory of Romania and Poland under the guise of missile defense systems that have a single launcher with Tomahawks, and hypothetically, they could do the same in Ukraine, without any entry it into NATO, exclusively under a bilateral treaty between the United States and this country of victorious fascism (and who will forbid them? Ukrainians sleep and see these missiles in their homes!) threats increased manifold.
Intermediate and shorter-range attack cruise and ballistic missiles are, of course, bad, but not fatal, because we have one of the best missile defense and air defense systems in the world based on the S-300, S-400 and now the developed S-500. The capital is generally protected by a multi-tiered and multi-level air defense system, which creates an almost impenetrable dome over it for enemy strike missiles. A similar global system is being built now and along the entire perimeter of the Russian Federation - from the north, first of all, to the very outskirts (the northern direction is a priority, because intercontinental American ballistic missiles will fly to us not across the Atlantic or across the Pacific Ocean, but through the North Pole , so it is shorter). Even possible Tomahawks in Poland and Romania did not frighten us as much as similar missiles already in Ukraine. Putin said everything about reducing the time of arrival of these missiles to 5-7 minutes without me, and he said more than once, but he said nothing about the fact that similar missiles in Ukraine are tearing apart our global missile defense system.
The fact is that Ukraine, like a knife in butter, is cutting into our territory from the south, and our existing global missile defense and air defense system was originally built along the perimeter of our borders. And its southern part was not the most powerful in the system of our global anti-missile defense, so it still remains behind Ukraine, because we were not going to fight with it, even less we could expect that it would become a springboard for American strike missiles. Even if the United States does not have the right to deploy its nuclear missiles there, they will say that these are interceptor missiles, how will we check, and how will we ban them? But the panic on our ship was not at all about this. Well, if we would have brought several S-400 mobile complexes to the borders of this enraged territory and blocked this direction, this could become the subject of negotiations and bargaining with the United States, but we would stop the threat. But trouble came from where they did not expect. More precisely, they waited, but not so soon.
The fact is that our developments in hypersound went in parallel with similar developments in the United States. They even started before us, but ran into insurmountable technical problems. We also had problems. Moreover, at some point we even faced the threat of closing the program, since we did not have a technical solution to control missiles at speeds exceeding Mach 15. Everything rested on the laws of physics, through the Faraday cloud (this is a cloud of plasma surrounding a rocket traveling at a speed of more than Mach 15) the signal did not pass, and therefore the rocket became uncontrollable. The Americans, in the end, retreated, having signed their own powerlessness before the laws of physics, and the genius of our scientists (and I will name them a little later, the Motherland should know its heroes!), Relying on Soviet developments, made it possible to find a way out where it seemed there would be no way out. Against all laws of physics! As a result, we have hypersonic gliders (controlled hypersonic units), which our opponents do not have, and in the near foreseeable future they will not. They are called Vanguard, and they (oh, horror!) Have already entered the troops, specifically, in the "Dombarovskaya" division of the Strategic Missile Forces, stationed in the Orenburg region, where a year ago a regiment, equipped with six similar missile systems, took up combat duty, and that is exactly circumstance does not allow Tired Joe to sleep peacefully.
But we will talk separately about them, as well as about other gifts from Putin that keep Grandpa Joe from sleeping, but for now let's return to the American existential threats that they pose to us, defending themselves against our hypersonic threats. The thing is that, having run up against insurmountable technical problems at speeds over Mach 10, the Americans were still able to achieve some success in missiles flying at Mach 5-6. So far they are failing, and we are tracking their unsuccessful launches, but everything suggests that in 5-7 years they will solve these problems, and they will have rockets like our Zircons. The only drawback of such missiles is a very limited range; Zircons, for example, fly at a range of no more than 1000 km. The higher the speed, the larger the coverage radius. Now you understand why Grandpa Joe was so worried. With the help of the Vanguards, we can get them even from near Orenburg, and we have Zircons, in general, sea-based - we will sail and punish them, all their coast to a depth of 500 km is at their gunpoint. The entire vaunted American air defense and missile defense system (and it is really good!) Will be powerless against our missiles. They still manage to catch the rocket, but there is no time left to shoot it down. What's poor Joe to do? Either negotiate or threaten.
Now the States are trying to do both. They can only threaten us with their analogs of Zircons, which they will place on the territory of Ukraine (now you understand that on his own initiative Biden will not give it to us?). Our missile defense system is still powerless against them (but we are working in this direction, and very successfully!). One problem - the States do not have these missiles yet! And Putin is trying not to give them time to appear. Hence such a race with negotiations, and ultimatums from a position of strength. Either the States will make concessions, or we will demolish this Ukraine. Putin has nowhere to retreat, behind is Moscow. Moreover, not in the figurative sense of the word, but literally. We will do anything to deprive the United States of this advantage. We just have no other choice. And these are not my words, these are the words of Putin. Don't believe me, listen to yourself (from 52:08 min):
This is Putin's speech at the expanded collegium of the RF Ministry of Defense, held on December 21 last year, where he openly speaks about the real threats from our "sworn partners" and about our forced retaliatory measures. US hypersound at our side! In a couple of years it will become a reality !! Do not let the failed tests of the Americans confuse you. If they were unsuccessful, then there will be successful ones. The main thing is that the States are moving in this direction. Sooner or later they will come. And then what? Then it will be too late to drink Borjomi! Why did you not attach importance to these words of your Commander-in-Chief, I don't know ?! Putin says everything very clearly - the threat is existential. It is impossible to delay the solution of this issue any longer!
Quiet on the Eastern Front. "In the grave, we saw your Ukraine in white sneakers!" (With)
Now it becomes clear to you why Putin did not take the Donbass in 2014 and is in no hurry to take it now? In general, you wondered why Putin took Crimea in 2014 and did not do the same with the LPNR, although he could tear off a fatty piece from Ukraine from Odessa to Kharkov (at least he had the power to do this)? But he did not do this, thereby hanging people in the Donbass in an airless space. Why? Because Putin needs all of Ukraine! Donbass alone will not ensure its strategic security. That is why these games began with Minsk-1 and Minsk-2. Putin not like a stuffed carcass tried to foist Donbass on Ukraine, and that one kicked out of him in every possible way and continues to kick it out, because everyone there understands perfectly well that Donbass will tear it apart from the inside, burying this country as an anti-Russian project, radically changing the ratio of people voting against fascism. in whatever clothes he dresses.
Therefore, the Normandy format is initially doomed, and the States, if they want to preserve Ukraine as an anti-Russian project, will not promote it either, they will only imitate violent activity (they can do this!). This is a loss of pace for Putin. He will not agree to this, and therefore put forward his ultimatum. He will not give the States time! What the Americans are pulling rubber, you already understood. They need to complete their hypersonic program, and then they can speak with Russia from a position of strength. You are all smart people gathered here, and you perfectly understand that no one is going to unleash any war, as they say, there are no fools, everyone wants to live! But at the same time, everyone wants to live well. And there are not enough resources for everyone. So the States have gathered to provide their good life at our expense. Putin has his own opinion on this matter. Naturally, it radically does not coincide with the American one. As long as there was a balance of power, their opinion could be spit, which we did (Crimea is a living confirmation of this!). But, if they can put their hypersonic missiles into Ukrainian territory, then we will be completely unarmed in front of this circumstance, which will again allow the States to dictate their terms to us from a position of strength. Naturally, Putin will not agree to this under any circumstances. If for this it will be necessary to start a war with Ukraine, he will start it without hesitation. And screams - "Putin do not attack!" on the part of the West, in this case, they are already not so groundless. And the ultimatum put forward by Putin then acquires a completely different meaning (what exactly and what is the essence of the combination, I will explain below).
Until then, back to Ukraine. You ask me, what about the fate of the Russians in Ukraine? But what about the "Russian world"? The answer is, Putin doesn't care about him. First of all, he is the director of Russia, and, first of all, he protects its interests. And it's hard to blame him for that! The fate of the Russians in the Baltics, as well as the fate of the Russians in the Ukraine, worries him a little more than the fate of the penguins in Antarctica. Putin is a global player and plays with geopolitical cards. If Russia is good, it will be good for all Russians on planet Earth, and even for penguins in South Africa. If it's bad, no one will help or save them (I'm talking about the Russians, not about the penguins, these will survive). That is why Putin is raising the stakes, because he plays on the entire territory of Ukraine. He does not need a separate part of it. Even if we leave the Nazis only Lviv and Ternopil with Ivano-Frankivsk, then what prevents the same American missiles from appearing there? Therefore, either Ukraine will be a friendly country to Russia, neutral in relation to any military blocs, or it will not exist at all. She will disappear with
political
world maps. This is the objective reality. It is dictated by Russia by the right of the strong. At least as long as the force is on our side.
Putin has already summed up his theoretical basis for this. Remind me?
The Bolsheviks created a country that never existed and shoved a people there that no one asked
- said Putin, speaking about Ukraine and Donbass.
And although Vova Zelensky, under pressure from his grandfather Joe, has already demonstrated the miracles of changing shoes in the air, speaking with his "10 steps to peace", in the first paragraphs of which he proposes a truce (Christmas is already in force and the residents of Donbass have already sighed more calmly), and in the second points - the exchange of prisoners and even the withdrawal of troops (the latter, however, we did not notice), what was there in the other points, no one even read, he could not offer anything new by definition, and therefore Putin did not even react to this. Now he has plans, firstly, secondly and even thirdly, to negotiate with Biden, NATO and the OSCE (January 10, 12 and 13, Geneva, Brussels and Vienna, respectively). Everything else will wait.
You can't trust the West!
But I can already hear panicky exclamations, what kind of negotiations with the West? You can't trust him! Their signatures are not even worth the paper on which they are affixed. Indeed, we have a good memory, we remember everything well. How the States are fulfilling their obligations can be asked from Gorbachev, who naively believed Bush Sr. and Helmut Kohl not to expand NATO to the east, fixing the eastern borders of the Alliance on the borders of the FRG and the GDR; it is possible with Yanukovych, who was forced to flee the country the next morning, after the Treaty between him and the opposition, which was violated by the conspirators and endorsed by Western diplomats, and the coup that followed, which the same diplomats, who had put their signatures on the document yesterday, fervently supported; it is possible with Trump, who easily and simply pulled out of the nuclear deal with Iran, as if the United States did not sign it underneath. You can't take the Americans' word for it! Falsehood is second nature to them. America is a land of fake smiles and cheap promises! Even the documents signed by them are not more expensive than the cost of the paper used for this.
And Putin knows all this as well as you do. But this is precisely the Kremlin's casuistry. Putin is driving Biden into a binary trap. Either he agrees with Moscow's claims and puts his signature on the document, or Russia reserves the right to take military and military-technical measures. And here the fantasies of our sworn "partners" fly away into the black space. And, by the way, it is absolutely correct. It will fly from there. So much so that it will not seem a little. What exactly will be the Kremlin's response, I will say in the next text. Believe me, Putin is not bluffing, we will fight for peace in such a way that there will be no stone unturned from him! What is scary? And the West is scared! Yes, I'm joking, I'm joking. Nobody will fight. They will scatter themselves. Biden has been in the know for a long time, and therefore runs ahead of the locomotive for negotiations. Be patient, in the next text I will lay out the cards. Although Putin, Shoigu, and Gerasimov spoke about this at least several times. The second RF-US summit took place just three weeks after this event, and that most famous speech by Putin at the expanded collegium of the Russian Foreign Ministry, from which I began my story, was generally a couple of days later. On November 15, something happened, and on November 18, Putin invited Lavrov's department to fight more actively for world peace. Directly some kind of obsession. Well, there are no such coincidences ?!
Digress, sorry, back to the ultimatum. What is the Kremlin's cunning? Now put yourself in Putin's shoes (as far as possible, of course). You are putting forward unacceptable conditions for your adversary. Moreover, you also inform the whole world about it. Moreover, you also set a deadline for your counterpart, after which your proposals become invalid, and you reserve the right to retaliate actions of a military and military-technical nature. What are you counting on? That the enemy will agree to your impossible demands? No. Otherwise, the requirements would be feasible, or at least compromise. There is no compromise in sight. Either you accept our terms as a package, or goodbye. What does this mean? And this means only one thing - you are counting on a refusal, after which the plan "B" is switched on, and you do not care about your counterpart's opinion on this matter.
What is Putin's plan B? Nobody knows. Let's ask differently. What threats are facing Russia now? That's right, American hypersound in Ukraine. What should be done to avoid this? Agree with the Americans not to do this. And what are the guarantees that the Americans will keep their promises? None! What then? That's right, then there is no need to come to an agreement with the Americans, it is necessary to put them in advance of impracticable conditions and, after a guaranteed refusal, to eliminate the problem as such. How? Stalin! No Ukraine, no problem. More precisely, not Ukraine, but its insane leadership. Note that no one is making any demands on Ukraine itself. She's not at the table. Its leadership has already confirmed its complete non-negotiability. This means that they will negotiate with the negotiable. How will it appear? Natural. Russia needs a non-aligned neutral Ukraine. It will appear as a result of the aggression of armored horse-diving miners' divisions, reinforced by the Buryat and Chechen special forces, or in some other way, Russia will determine itself. By right of the strong. Putin still has a couple of years for all this. Until Biden has hypersonic missiles, only the Kremlin is banning at the table.
If you do not play chess, like Putin, then at least count the moves in preference or poker, you are trained. There, the players do not hammer with cards for nothing, they are simply revealed, after which they determine who has the stronger card. At the moment, Putin has a stronger card. Biden has to admit it and pay the bills. Putin is ready to take in kind. Ukraine will suit him.